The Philippines Gaming Industry Faces Controversy Over Chinese Ties
Posted on: August 8, 2023, 08:29h. 
Last updated on: August 8, 2023, 08:29h.
The Philippine gaming industry is under scrutiny due to controversies surrounding Philippine Offshore Gaming Operators (POGO). Senator Sherwin Gatchalian, a leading voice against online gaming, now faces his own controversy. Questions have emerged about his family's involvement in a project with questionable ties to China.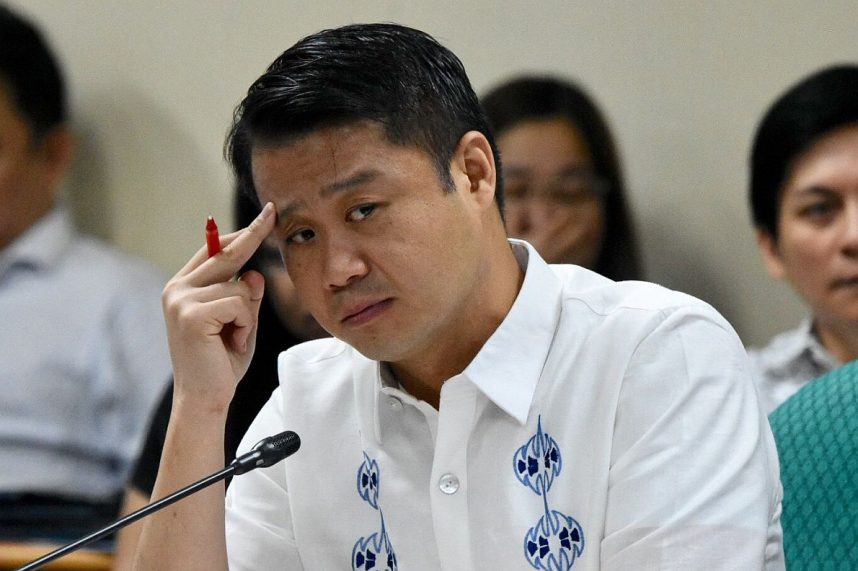 Gatchalian's family owns Waterfront Manila Premier Development Inc (MWPDI), which is responsible for a PHP34.3-billion (US$611 million) complex in Manila Bay. The project plans to include a casino, a business district, and other amenities.
A Chinese construction firm is involved in developing the reclaimed land, raising concerns due to its presence on a US government blacklist. The US Embassy to the Philippines has also expressed apprehension.
Concerns and Denials
Gatchalian acknowledges that the project belongs to his father and claims that it obtained all necessary permits. However, he asserts that he does not interfere with the business operations.
The US Embassy has expressed concerns to the Philippine government regarding the Chinese company, China Communications Construction Co (CCCC). The company has long been blacklisted and is allegedly involved in the militarization of the South China Sea, as well as fraudulent business practices according to the US government.
Gatchalian, who also aims to dismantle the Philippine Amusement and Gaming Corp., dismisses the Embassy's complaint. He states that the opinion is not recognized by the Philippine government, and that the CCCC has all the necessary paperwork in order. The Philippine Reclamation Authority (PRA), which oversees reclamation projects in the country, agrees with this standpoint.
MWPDI has faced problems in the past. A year ago, a court nullified its contract with the government of Manila for failing to follow proper bidding protocols. However, the decision was later overturned.
Tensions at Sea
The choice to involve CCCC in the project raises questions, considering the ongoing tensions between China and the Philippines. The company has previous involvement in projects in the South China Sea, an area of constant friction between the two countries.
A territorial dispute lies at the heart of the tension, with both China and the Philippines claiming ownership of certain waters. Accusations of trespassing have been exchanged between the two sides on multiple occasions.
In a recent incident, Chinese Coast Guard vessels allegedly attacked Philippine vessels carrying supplies to the Ayungin Shoal in the Spratly Islands chain. The ships were hit with water cannons. The vessels were providing replenishments for Philippine military troops stationed on the atoll. China accuses the Philippines of illegal troop deployment and claims that the supply vessels entered Chinese waters without permission.
China maintains its assertion that it owns the majority of the South China Sea, deploying military and fishing vessels in the area. However, this stance violates several international treaties on territorial boundaries and waters.