Posted on: May 15, 2023, 01:13h. 
Last updated on: May 15, 2023, 01:13h.
PlayAGS (NYSE: AGS) is one of the best-performing gaming stocks today after Jefferies analyst David Katz highlighted it as a small-cap valuation opportunity.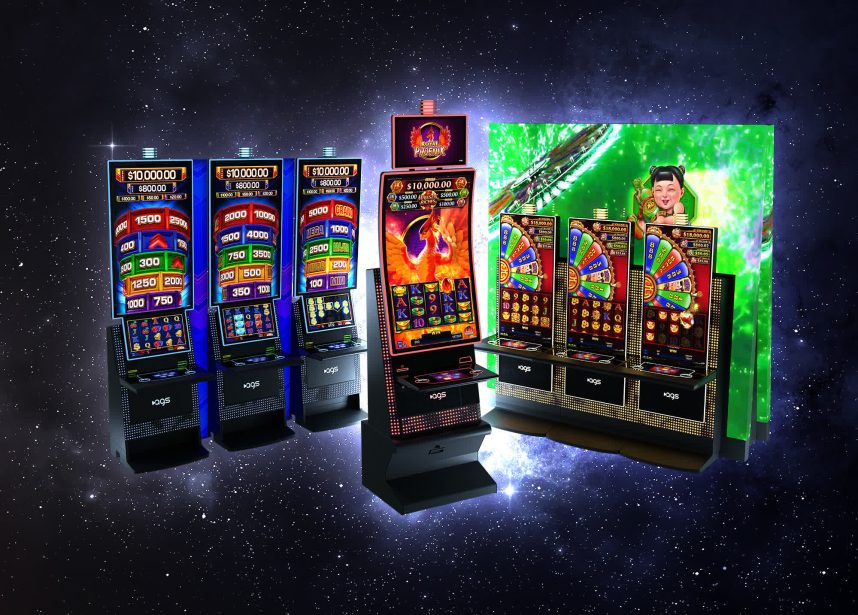 In a note to clients, Katz upgraded the slot machine manufacturer to "buy" from "neutral" while boosting his price target on the name to $10 from $7, implying upside of 89% from the May 12 close. That bullish commentary contributed to PlayAGS's Monday pop, which has the stock higher by 16.79% in midday trading on volume that's already matched the daily average.
The basis for the upgrade is that the operations are progressing better than the past three years post the missteps of 2019 and Covid," wrote Katz. "The [latest] quarter supports the trend that product momentum has been building over the past several quarters, which should continue to accelerate."
PlayAGS scuffled last year, but the shares are up 19.80% year-to-date and it remains a favored small-cap gaming play among sell-side analysts — many of whom consider the stock undervalued. The 52-week high on the name is $8.40. It resides around $6.20 at this writing.
PlayAGS Stock Upside Catalysts
Las Vegas-based PlayAGS recently reported estimate-beating first-quarter results, which were propped up by strength in the company's electronic gaming machine (EGM) unit.
"Better-than-expected 1Q23 revenue [was] attributed to a broadened global customer base and increased EGM sales, notably in international markets," noted Katz. "Given the product traction, we believe the dislocation of valuation from the earnings acceleration presents opportunity."
Last month, another analyst observed that PlayAGS started the second quarter on a strong note and that the company has solid two- to three-month visibility in terms of client purchasing trends. Wall Street expects the firm to notch high single-digit sales growth this year.
Amid the top and bottom line momentum PlayAGS accrued in the first quarter, Katz believes management can replicate that positivity going forward.
"Our impression from management is its future strategies support this acceleration. AGS and its peers have reached out-of-favor status, we believe herein lies the opportunity for a severely undervalued small-cap stock," according to the analyst.
PlayAGS Stock Supported by Rising Sales, Declining Leverage
PlayAGS offers investors other compelling attributes, including rising sales and earnings before interest, taxes, depreciation and amortization (EBITDA) and declining leverage.
"We expect revenue and Adj. EBITDA to continue growing, [and] leverage to begin decreasing," concluded Jefferies' Katz.
While not mentioned by the analyst, gaming industry consolidation is picking up and small-cap slot manufacturers with original content that can be leveraged for online casinos could be attractive targets.
On that note, Inspired Entertainment (NASDAQ:INSE) offered $10 a share for PlayAGS last year, but those talks collapsed as the target believed it's worth more than that. In the wake of that deal, some analysts speculated other buyers would kick the tires on PlayAGS, but no offer was publicly revealed in the subsequent months.