Posted on: September 12, 2023, 02:15h.
Last updated on: September 12, 2023, 02:15h.
A mysterious gambler struck it big and won over $1 million while playing a card game at Horseshoe Casino Baltimore. The winning hand, a royal flush in spades, resulted in a massive payout of $1,017,041.33. This impressive jackpot has certainly made waves in the world of sports betting.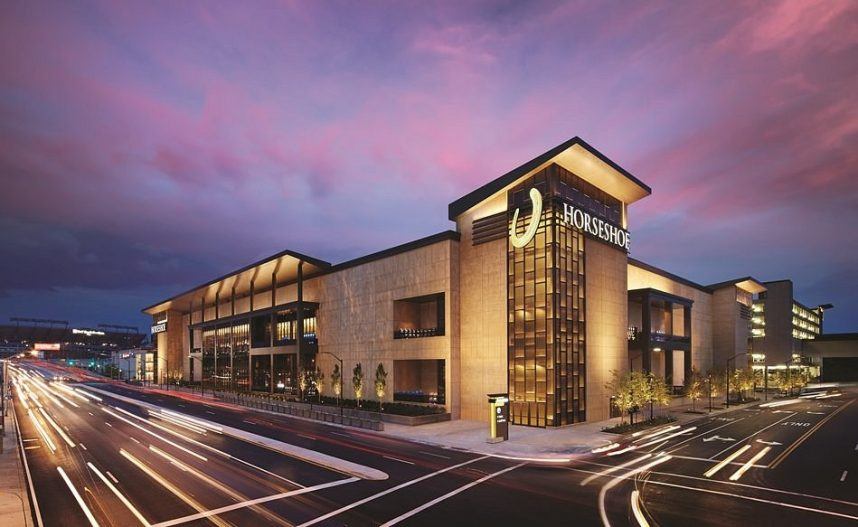 This impressive win was no ordinary jackpot. It was a progressive jackpot, offering even higher excitement and rewards for lucky players. Unfortunately, specific details about this particular jackpot were not disclosed, leaving us wondering about the full story behind this extraordinary gaming triumph.
Horseshoe Casino Baltimore is managed by the renowned Caesars Entertainment, a trusted name in the industry. With such a colossal win, the casino proves its worth as a top destination for sports bettors and gamblers alike.
$375K Mega Jackpot at Flamingo Las Vegas
A mysterious player, who wishes to remain anonymous, struck gold while playing the popular game Let It Ride at Flamingo Las Vegas Hotel & Casino. The massive progressive jackpot reached an astonishing $375,087, leaving both players and spectators in awe of this exciting win. Caesars Entertainment, the parent company of this iconic casino, confirmed the impressive payout.
Trifecta Wins at Caesars Palace Las Vegas
Last weekend was a lucky one at Caesars Palace Las Vegas, another prestigious property of Caesars Entertainment. Three different unnamed guests celebrated their victories by winning a combined total of $350,000 in various jackpots. The first two winners struck gold on Friday morning, with one taking home an impressive $125,000 from a slot machine and the other scoring $100,000 on a video poker machine. The streak of luck continued the following day when another player won $125,000 while spinning the reels of a slot machine.
Jackpot Delight at Sam's Town Hotel & Gambling Hall
Sam's Town Hotel & Gambling Hall, located near Las Vegas's Boulder Highway, provided another jackpot-winning experience for one lucky visitor named "Natasha." This fortunate guest collected an impressive payout of $32,680.25 while playing the thrilling Blazing 7's slot machine. The casino shared the exciting news through their social media platforms, sparking even more interest in the casino's exciting gaming offerings.
Oregon Player Strikes $161K Jackpot
An unidentified guest at Indian Head Casino in Oregon enjoyed a remarkable win over the Labor Day weekend. The lucky player took home a substantial $161,413 on a Dollar Storm slot machine manufactured by Aristocrat Gaming. The generous payout thrilled both the winner and the casino's management, with Shawn McDaniel, the general manager, expressing his joy and congratulating the fortunate guest.
"We are overjoyed to celebrate the success of our guest and their incredible win over the Labor Day Weekend," Shawn McDaniel, general manager at Indian Head Casino, said in a statement.
Indian Head Casino is owned and operated by Warm Springs Casino Enterprises, under the Confederated Tribes of Warm Springs Reservation of Oregon. Situated approximately 105 miles southeast of Portland, this gaming property offers a thrilling and rewarding gaming experience for visitors in the area.
Over $264K Jackpot won at Red Rock Casino Resort and Spa
Las Vegas's Red Rock Casino Resort and Spa welcomed an unidentified visitor who walked away with an incredible win of over $264,000. This lucky patron achieved a seven-card straight flush in hearts while playing a thrilling game of Pai Gow. The exact payout amounted to $264,269, as confirmed by Station Casinos via a tweet on September 6. This impressive payout has undoubtedly left players eager to try their luck at this renowned casino. After the win, the progressive jackpot was reset to $200,021, offering a new chance for players to strike it rich.