Posted on: August 23, 2023, 01:09h.
Last updated on: August 22, 2023, 05:11h.
PGA Tour officials claim they haven't seen an increase in instances of players being heckled by fans. However, some players disagree with this assessment.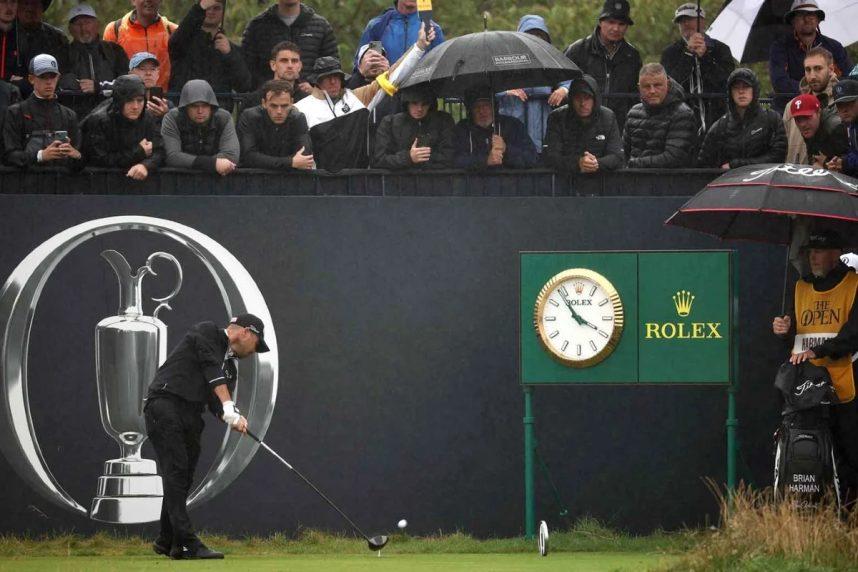 During the BMW Championship at Olympia Fields Country Club, Max Homa claimed that a fan attempted to distract him on the 17th hole. The fan allegedly had a $3 bet that Homa would miss a five-foot putt.
I love that people can gamble [legally] on golf, but that [heckling] is one thing I'm worried about," expressed Homa. Homa, the seventh-ranked golfer in the world, stated that the same person openly cheered when his playing partner, Chris Kirk, missed a birdie putt.
Homa admitted that heckling is rare, and most fans are respectful and quiet during play.
"When anyone talks, it's usually unintentional," explained Homa. "They don't know we're about to hit. It's just frustrating when it's intentional."
As a popular Tour player and a six-time PGA Tour winner, Homa is a guaranteed participant in the upcoming Ryder Cup representing the United States from September 29 to October 1 in Rome.
Rickie Fowler experienced heckling at the US Open in June. After missing a putt, a fan shouted, "What are you doing?" Fowler shrugged in response.
At the Open Championship held at England's Royal Liverpool last month, Brian Harmon, the eventual champion, revealed that a heckler motivated him by claiming he didn't have what it takes to win a major.
Recent Heckling Incidents
In response to a query from ESPN's David Purdum, a sports betting journalist, Tour spokesperson Laura Neal stated that there hasn't been a noticeable increase in unruly fan behavior since the legalization of sports betting in the US.
This isn't a widespread issue," said Neal. "While we want to ensure our players have a proper competitive environment, there hasn't been anything out of the ordinary since sports betting became legal."
Despite making the putt, Homa believes that even rare incidents of heckling make players constantly mindful of the possibility of someone attempting to disrupt their shot or putt.
"It's always on your mind," said Homa. "It's our responsibility to stay focused, but it's irritating."
Jon Rahm, the third-ranked golfer in the world, disagrees with Neal's assessment of heckling. The Masters champion claims that bettors regularly try to influence the game.
I feel like we hear it every single round," Rahm stated ahead of the Tour Championship, the final phase of the FedExCup Playoffs. "It happens way more often than you guys may hear."
"In golf, spectators are very close, so even if they're not directly addressing you, they're close enough for you to hear if they say to their friend, 'I bet you 10 bucks he's going to miss it,'" Rahm explained.
Tour Championship Betting Odds
This week, the top 30 players will compete at East Lake Golf Club outside of Atlanta for the Tour Championship. The playoff finale starts with a staggered start, with players beginning from -10 under par to even par.
Scottie Scheffler, the points leader, starts at -10, while Viktor Hovland is second and starts at -8. Rory McIlroy starts at -7 in third place.
Rahm starts at -6, and Lucas Glover tees off at -5. The rest of the field starts at -4, -3, -2, -1, or even par.
With a two-shot advantage, Scheffler is the favorite to win the Tour Championship and FedExCup, with odds of 5/4.