A professional poker player has admitted hitting a female police officer and repeatedly attempting to bite another officer following a drunken altercation outside the Grosvenor Casino in Aberdeen, Scotland, The Press and Journal reports.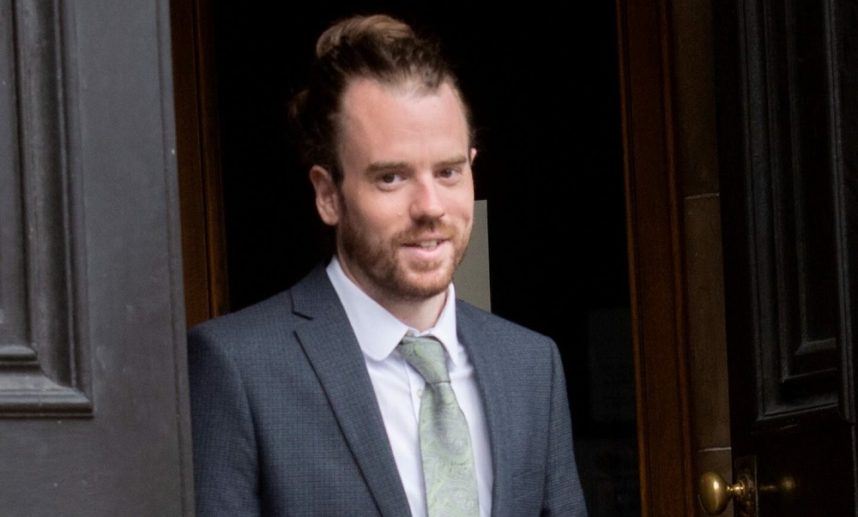 Thomas Ward, 36, who has gross live tournament earnings of $515,255, told Aberdeen Sheriff Court through his lawyer that he had been "very drunk" and was "deeply ashamed" of his actions.
Ward and his father, Mark Ward, 63, had attempted to enter the casino at around 11:24 p.m. after an evening of drinking and watching live music. But they were refused entry by two security guards because they were inebriated. That's when "a situation developed," according to prosecutors.
The court heard that Thomas Ward grabbed one of the bouncers around the waist and tried to pull him down to the floor, unsuccessfully. While the two men wrestled, Mark Ward grabbed a braid of the bouncer's hair, pulling it out and throwing it in his face.
Resisting Arrest
Two police officers quickly arrived at the scene and attempted to speak to Thomas Ward, but he ran off. As the officers gave chase, he began flailing his arms, striking the female officer in the face.
The officers were able to tackle him to the ground and a struggle ensued as the officers attempted to subdue him with leg restraints. During the struggle, Ward repeatedly attempted to bite a policeman.
The policewoman suffered a bruised and swollen nose as a result of being struck by Ward, prosecutors said.
Ward pleaded guilty to one charge of assault, two charges of assaulting police officers, and one charge of resisting arrest.
His father pleaded guilty to one charge of assault.
Odd Behavior
"It's an odd thing to have done," said Christopher Maitland, Thomas Ward's lawyer, reflecting on his client's attempt to attack the bouncer. "The bouncer was a lot bigger than Mr Ward and trying to get him on the ground was always going to be unsuccessful.
Ward hadn't been able to play any poker because of worrying about the court proceedings, Maitland continued. His client accepted the assault charges and was now eager to get back to gambling professionally, Maitland added.
"It seems to me that you were the one who started this difficulty and dragged your father into it," Sheriff Nigel Cooke told Thomas Ward, as he fined him a total of £840. He also criticized Mark Ward for his "lack of judgment."
The post Poker Pro Thomas Ward Pleads Guilty to Hitting Female Police Officer appeared first on Casino.org.