Hard Rock International and ICE Gaming Summit Face Opposition in Catalonia
Posted on: August 8, 2023, 08:35h
Last updated on: August 8, 2023, 08:35h
Hard Rock International and the International Casino Exhibition (ICE) gaming summit may face political challenges in Catalonia, Spain. The Health Minister of Catalonia has expressed concerns about the potential arrival of these gambling-related events.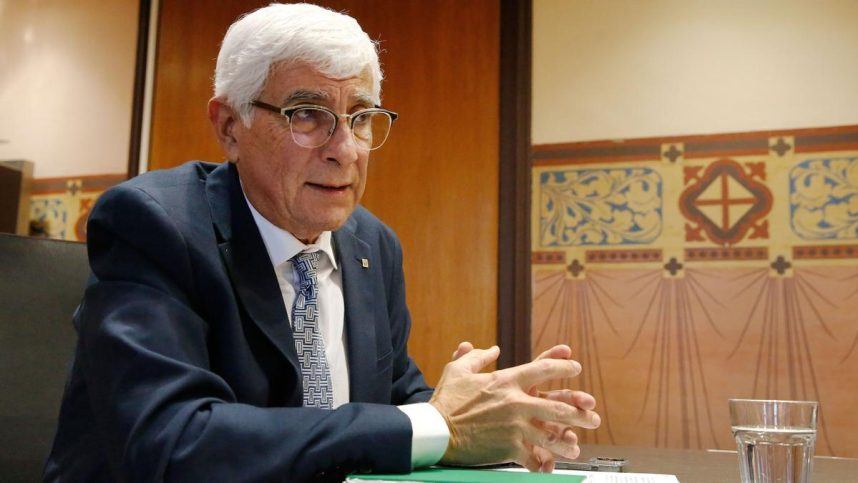 The International Casino Exhibition (ICE), previously held in London, attracts industry representatives to discuss the evolving gaming landscape. However, the Minister of Health in Catalonia shares concerns about both Hard Rock's Barcelona World project and the ICE summit.
Not In The Interest of Society
The development of Barcelona World, featuring a casino and sports betting rooms, was initially supported by Catalonia's government. However, environmental issues and allegations against Hard Rock have halted the project.
The proposed resort includes tall buildings and extensive gaming space. Yet, due to concerns, the project's progress was tied to state budget negotiations.
Minister Balcells opposes the Barcelona World development, stating that it contradicts their health objectives.
The ICE gaming summit's relocation to Barcelona coincides with Balcells' skepticism. The event, which attracts over 45,000 attendees, will have a significant economic impact on the city starting in 2025.
In an interview with Catalunya Radio, Balcells expressed his opposition to gambling, emphasizing its negative impact on public health.
Political Crossroads
Catalonia's government has not clarified its response to these concerns. Yet, the comments suggest disappointment regarding the expansion of gambling in the region.
Gambling has become a political weapon during Catalonia's upcoming snap elections. Parties are leveraging public opinion on gambling to gain support.
With Spain's prime minister election approaching, the ruling Socialist Workers' Party faces a challenge from a right-wing coalition, including the Popular Party and Vox. Vox, previously against political succession discussions, is willing to play a minor role in politics to prevent "national destruction." However, this could lead to another election if no single party secures enough votes.
These differing opinions on gambling could significantly impact election outcomes, as parties align themselves with popular sentiment.
Overall, Hard Rock International and the ICE gaming summit face political hurdles in Catalonia. The opposition to these gambling-related events highlights the intersection of politics and the gaming industry in the region.