ESPN and Penn Entertainment Sign Landmark Sports Betting Partnership
Posted on: August 8, 2023, 09:40h. 
Last updated on: August 8, 2023, 09:41h.
In a groundbreaking development for the sports betting industry, ESPN and Penn Entertainment (NASDAQ: PENN) have announced a monumental agreement. As part of the deal, the casino operator will pay a substantial sum to utilize the ESPN Bet brand, while Barstool Sports has been left out in the cold.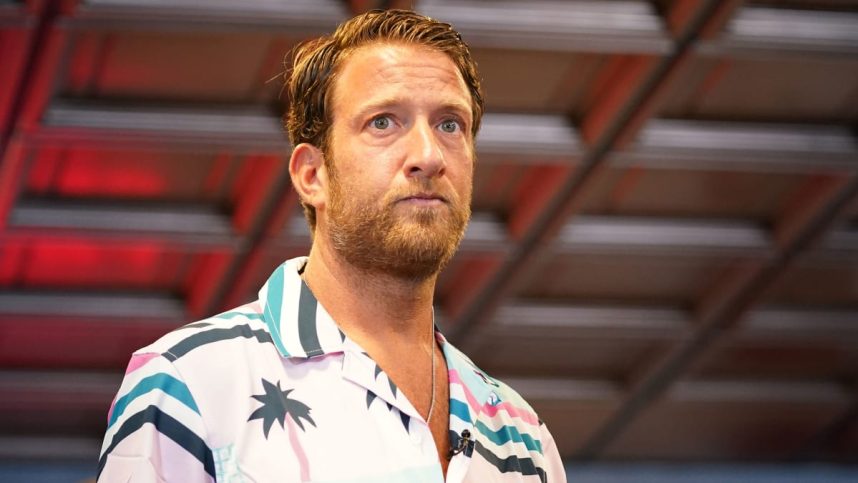 Penn Entertainment has agreed to pay $1.5 billion to ESPN over the next decade, giving the network the potential to own up to 25% of the casino operator's equity. Additionally, Penn has sold 100% of Barstool Sports back to founder David Portnoy, concluding their ownership of the brash pop culture and sports media entity. Previously, Penn acquired a 64% stake in Barstool Sports for $388 million, bringing the total acquisition cost to $551 million.
While the official statement from Penn did not mention Portnoy or Barstool Sports, the entrepreneur acknowledged the challenges faced by his company in the regulated gaming industry. He believes that Penn's association with him may have hindered Barstool Sports from obtaining licenses in certain states.
"We underestimated just how tough it is for myself and Barstool to operate in a regulated world where gambling regulators, New York Times, Business Insider, hit pieces f*cking with the stock price," said Portnoy during one of his famous "emergency press conferences". "Every time we did something, it was one step forward, two steps back. We got denied licenses because of me."
Portnoy did not disclose the specific states where Barstool Sports, which was used as the brand for Penn's online and retail sportsbooks, faced license rejections. He also expressed that the regulated betting industry may not be the ideal environment for Barstool and its core content.
Analysts Weigh in on Penn and Portnoy Relationship
The financial terms of the transaction between Penn and Portnoy were not disclosed. However, Penn retains the right to 50% of the proceeds if Portnoy decides to resell his company or monetize it in any other way.
For the first time since The Chernin Group took a majority stake in 2016, Portnoy now owns 100% of the Boston-based company he founded two decades ago. Over the past few years, Penn has remained silent regarding Portnoy's controversies, including his personal life and controversial statements on various topics.
However, analysts covering the gaming industry have mixed opinions on how much of Portnoy's behavior the company will tolerate. Though unconfirmed, rumors suggest that tensions escalated in May when Portnoy fired on-air personality Ben "Mintzy" Mintz for using a racial slur during a rap performance.
Initially, Portnoy resisted letting Mintz go, but it is speculated that he succumbed to pressure from Penn in order to avoid complications with regulators.
Future Plans for Portnoy and Barstool Sports
During the emergency press conference, Portnoy harbored no ill feelings towards Penn and expressed his intention to retain his shares in the casino operator due to his extensive holdings and anticipated stock appreciation.
As for Barstool Sports, which could attract interest from other media or sports betting companies, Portnoy declared that he has no plans for another sale and will maintain ownership until his passing. He emphasized his dedication to creating high-quality content.
Citing Al Pacino's famous line from "The Godfather III," Portnoy humorously remarked about his return to full ownership, stating, "Every time I think I'm out, they pull me back in."