Posted on: November 1, 2023, 02:57h. 
Last updated on: November 1, 2023, 02:57h.
The popular Mirage volcano will survive — at least until the end of this year's Super Bowl. But that's only because it will be covered up by another tourist attraction.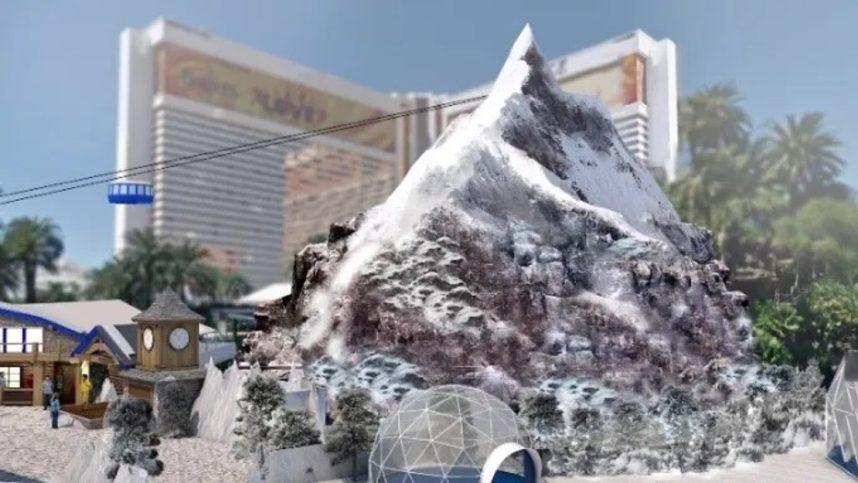 A temporary display called Paramount Mountain will be erected atop the Mirage volcano, where it will operate from Thursday, Feb. 8 through Super Bowl Sunday. This Super Bowl experience is an attempt to generate publicity for Paramount Global's streaming services at a time when the company's Wall Street investors demand increased profits.
Paramount Mountain — which will resemble the mountain in the company's movie logo — will feature a "Paramount+ Lodge" and a gondola ride promising "interactive fan experiences" built around the company's streamed shows including "Yellowstone," "Transformers," "Star Trek," "Dora The Explorer," "Ghosts," "Sistas," and "UEFA Champions League."
The new attraction is the brainchild of Paramount Global, which owns CBS, the network broadcasting Super Bowl LVIII live from Allegiant Stadium on Feb. 11, 2024. Paramount Global will also air a Super Bowl simulcast on its Nickelodeon channel that's geared toward kids and families, and Paramount Mountain is expected to serve as a hub for that broadcast.
Paramount will begin promoting the attraction on Friday, Nov. 3, which is 100 days out from the Super Bowl. That day's episode of "CBS Mornings" will feature 100 "Paramount mountaineers" live from New York's Times Square, who will travel across the U.S. to plant NFL team flags at Paramount Mountain's base.
Is Volcano Extinguished After That?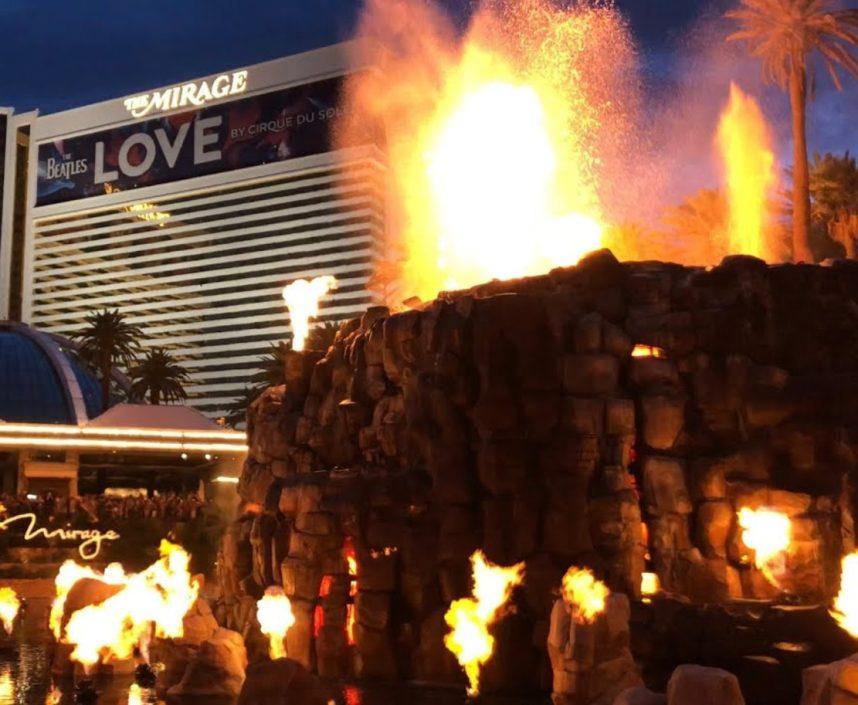 All anyone knows for sure right now is that the iconic free show — which debuted along with The Mirage in 1989 — is destined to be demolished sometime in 2024 to make way for a giant, guitar-shaped hotel tower. It's part of the resort's already-underway transformation into Hard Rock Las Vegas.
Though The Mirage/Hard Rock is keeping quiet about the subject, for it to choose to demolish the volcano after already getting Las Vegas visitors used to the idea of living without it — first due to F1 Las Vegas Grand Prix preparations, then for Super Bowl preparations — doesn't seem like a bad Las Vegas bet to take.