Posted on: August 16, 2023, 02:41h. 
Last updated on: August 16, 2023, 02:41h.
Shares of Las Vegas Sands (NYSE: LVS) and Wynn Resorts (NASDAQ: WYNN) have shown bullish performance year-to-date, with gains of 12.11% and 15.23% respectively. However, their positive trajectory may be impacted by the softness in the Chinese economy.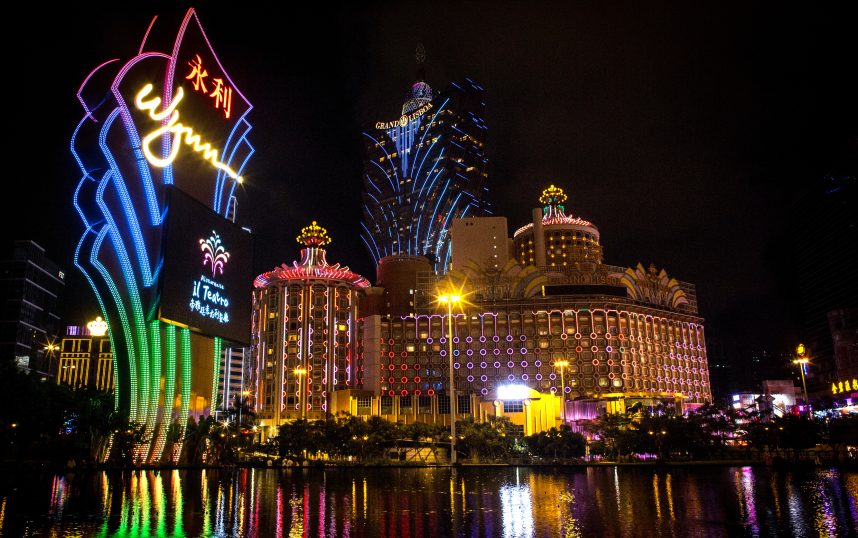 Sands China and Wynn Macau, the Macau subsidiaries of these gaming companies, heavily rely on the Chinese territory for a significant portion of their revenue.
Data from Morgan Stanley and Refinitv reveals that Wynn depends on Macau for 76% of its sales, making it one of the US-based companies that rely on China for the highest percentage of revenue. Las Vegas Sands ranks fifth on this list, with 62% of its revenue coming from China.
China's Economy Under Pressure
China's economy, the second-largest in the world, plays a crucial role in the global market. Recent indications show signs of a slowdown.
The National Bureau of Statistics announced it will stop publishing increasing youth unemployment figures, while the People's Bank of China revealed that business and consumer spending significantly slowed in July. This slowdown in spending could negatively impact companies in Macau, including Sands China and Wynn Macau, as they heavily rely on consumer discretionary spending.
In July, China's jobless rate reached its highest level since February at 5.3%, and the central bank has recently implemented key lending rate cuts to support the economy. Additionally, consumer prices fell in July, indicating reduced spending by Chinese consumers.
While each of these data points alone is concerning for consumer cyclical industries, their combined impact could weigh on Macau's recovery, which has been impressive thus far. Analysts predict that gross gaming revenue (GGR) in Macau will rebound to 2019 levels by next year.
Sands and Wynn's Ability to Offset Macau Weakness
Although Sands and Wynn heavily rely on Macau for their revenue, they have alternative strategies to counter potential weaknesses caused by a contracting Chinese economy.
Wynn's North American properties achieved record adjusted property earnings in the second quarter, and the operator will benefit from cost savings by reducing its US online sports wagering operations. Additionally, Wynn may experience a boost in its stock if it secures a gaming license in the United Arab Emirates (UAE).
As for Sands, its Marina Bay Sands property in Singapore is one of the most profitable casinos globally, performing well this year despite a lack of Chinese tourists. This diversification helps offset potential weaknesses in Macau.