Powerball Jackpot Odds: What Are Your Chances of Winning?
Posted on: October 11, 2023, 07:33h
Last Updated on: October 11, 2023, 07:33h
Millions of Powerball players are eagerly anticipating tonight's drawing, hoping to strike it rich with the multi-million dollar jackpot. However, the chances of winning the top prize are incredibly slim.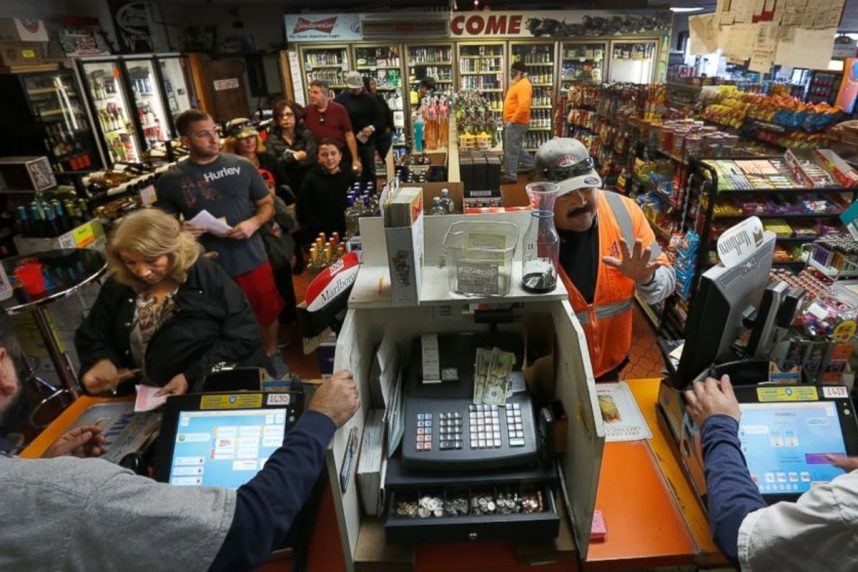 The odds of winning the Powerball jackpot are a staggering one in 292.2 million. To put it into perspective, your chances of being struck by lightning at some point in your life are one in a million. Your odds of dying in a plane crash are one in 11 million. Even hitting blackjack three times in a row has odds of one in 22,722.
For more visual-focused readers, The Wall Street Journal offers an online infographic that vividly highlights the 292,201,337 possible number combinations. Scroll through the graphic to understand just how slim your chances are of winning the jackpot. Check it out here.
Despite the overwhelming odds, millions of players will continue buying tickets for tonight's drawing, which takes place at 10:59 PM EST from the Florida Lottery studios in Tallahassee.
Second-Richest Jackpot
The estimated jackpot for the October 11 drawing is a staggering $1.73 billion, with a one-time cash option of $756.6 million. This marks the second-largest lottery prize in US history, following last November's $2.04 billion Powerball prize won by a player in California.
Despite the dry spell, with 35 consecutive drawings without a jackpot winner since July 19, sales have remained strong. The jackpot has accumulated over multiple weeks, attracting massive attention and increasing the total number of number combinations covered, potentially boosting the chances of a winning ticket. However, even if someone were to spend approximately $584.4 million — the cost of purchasing all 292.2 million possible tickets — there's no guarantee of a jackpot hit.
This is due to the time it would take to complete all the tickets, even with the assistance of a computer program. The rules of Powerball do not allow bulk sales or automated programs, making it nearly impossible for an individual to fill out 292.2 million plays within a limited time frame.
Furthermore, there's always the possibility of another player winning the jackpot, resulting in the prize being shared.
Secondary Prizes
While winning the Powerball jackpot may be a pipe dream, there are still other prizes to be won. The overall odds of winning a prize are one in 24.87, with the minimum prize being $4 for matching the red Powerball.
Tickets that match two white balls and the Powerball or three white balls win $7. Matching four white balls or three white balls and the Powerball results in a $100 prize. Tickets that match four white balls and the Powerball win $50,000, while hitting all five white balls awards $1 million.
The non-jackpot prizes are also eligible for the $1 add-on Power Play multiplier, which can increase the winnings by 2x, 3x, 4x, 5x, or even 10x. The 10x Power Play is only available when the advertised jackpot annuity is below $150 million.
Please note that Powerball is not played in Alabama, Alaska, Hawaii, Nevada, and Utah.