Posted on: July 14, 2023, 09:08h. 
Last updated on: July 14, 2023, 09:08h.
The Powerball jackpot for this weekend's drawing is an estimated $875 million, the game's third-richest prize ever offered.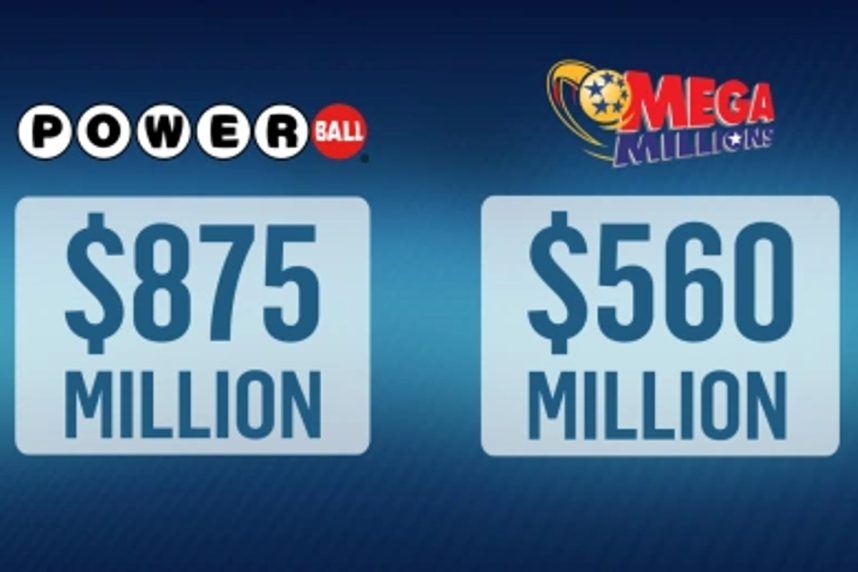 After no ticket matched the six winning numbers on Wednesday night, the Powerball jackpot rolled over for a 36th consecutive time. Officials with the Multi-State Lottery Association, which operates Powerball on behalf of its 48 participating jurisdictions, are forecasting a rush of play between the drawings.
The $875 million prize for Saturday's drawing includes a cash value of an estimated $441.9 million. The cash prize for Wednesday's drawing was $367.9 million, meaning Powerball officials expect sales between Wednesday through Saturday evening to be north of $100 million.
About 68 cents of every $2 Powerball play goes towards the cash-sum jackpot. The advertised jackpot is for the 30-year annuity, which is dependent on the Federal Reserve's benchmark interest rate.
Powerball and Mega Millions pay out their annuity jackpots through bonds insured by the US Treasury. The interest rates on those bonds are based on the federal interest rate. And that's why as interest rates have increased over the past year, annuitized lottery jackpots have escalated quicker than they otherwise would.
Another Top 10 Jackpot
Tomorrow night's Powerball jackpot is not only the third-largest Powerball annuitized jackpot but also one of the 10 largest lottery prizes ever offered in US history. At $875 million, the jackpot already ranks seventh in US lottery history.
To claim a top-five spot, the jackpot will need to swell to more than $1.33 billion, which was the Mega Millions jackpot hit on July 29, 2022. Powerball holds the top two spots with jackpots of $2.04 billion won on Nov. 7, 2022, and a $1.58 billion prize won on Jan. 13, 2016.
Each ticket's chances of winning the Powerball jackpot are just one in 292.2 million. But the overall odds of winning some sort of prize are one in 24.9.
During Wednesday's drawing, while no one won the jackpot, more than 1.8 million tickets won lower-tier prizes worth a combined $16.5 million.
The July 12 drawing included two tickets, sold in Florida and Indiana, that matched all five white numbers but not the red Powerball to claim the game's second-best prize of $1 million.
Another 36 tickets matched four of the five white balls and the red Powerball for $50,000 prizes. Of those winners, 26 of the tickets purchased the $1 add-on Power Play option that tripled their prize to $150,000 after the Power Play landed on 3x.
Mega Millions Tops Half-Billion
Powerball isn't the only lottery game growing its jackpot. Mega Millions is also on a run, with the game's prize climbing to $560 million.
Mega Millions will next be drawn tonight at 11 pm EST. Mega Millions officials say it's only the seventh time in the game's 21-year history that the jackpot has climbed upwards of $550 million.
The odds of winning the Mega Millions jackpot are even worse than Powerball at about one in 302.5 million.