ALTOONA, Iowa (WOI) – Prairie Meadows Racetrack & Casino have come to an agreement with sports betting operator William Hill that would allow Iowans to place wagers at their local casino.

If sports betting becomes legalized in Iowa, William Hill would certainly collaborate with Prairie Meadows to run a sportsbook and accepts bets at their casino establishment, based on the authorization of Iowa gaming regulative authorities.

Joe Asher, CEO of William Hill, stated" We are excited about the prospect of sports betting in Iowa and are thrilled to partner with Prairie Meadows to be ready for the day when sports betting is legal in the state. We are building a first-class sportsbook that will make Prairie Meadows the place to bet and watch the games".

Pending Iowa sports betting regulations as well as legislative approvals, William Hill will run a 8,600-square foot sports betting facility on the casino's Level 4, near the racetrack. The location will include a brand-new bar bordered by cutting edge video wall technology that will allow their clientele to watch sporting events and display live odds.
CEO fo Prarie Meadows, Gary Palmer, stated " Prairie Meadows is thrilled to partner with William Hill, the best name in sports betting, to establish a world-class sports betting experience for our guests".
During last year's assembly, the sports betting topic came up but was unsuccessful to implement due to federal regulations prohibiting betting on sports outside Nevada. As a result of current legislative changes and the numerous states considering the legalization of sports betting, Iowa is looking to take action and make moves.
Partnership With An Experienced Sportsbook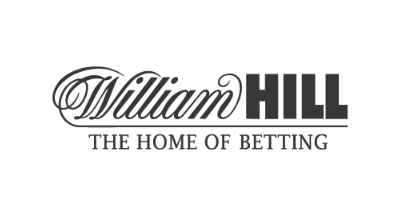 William Hill is a huge well-known sportsbook that operates worldwide. They have been dominating the European market for years now. One of the harder markets to dominate due to the vast amount of competition. This partnership will be a potential one for Prairie Meadows as they are collaborating with a global leader of the industry.
William Hill also operates online and accept online wagers. As they enter the North American market, they will be competing with sportsbook such as Bovada, Mybookie and Betonline in the online industry. However, the question still stands: Will they be able to operate online within the US Market? Many of US States are setting legislation for online gambling. It would be interesting to wait and see what happens. Iowa at this moment has not mentions any regulations regarding online betting. States such as New York, Pennsylvania and many more have brought up this topic.