Date: August 7, 2023, 02:40h. 
Last updated: August 7, 2023, 02:40h.
A group of Las Vegas high schoolers had the surprise of their semester when six-time WSOP bracelet winner Daniel Negreanu joined their kitchen table poker game. Despite being a formidable opponent, Negreanu's unexpected presence brought excitement and joy to the students.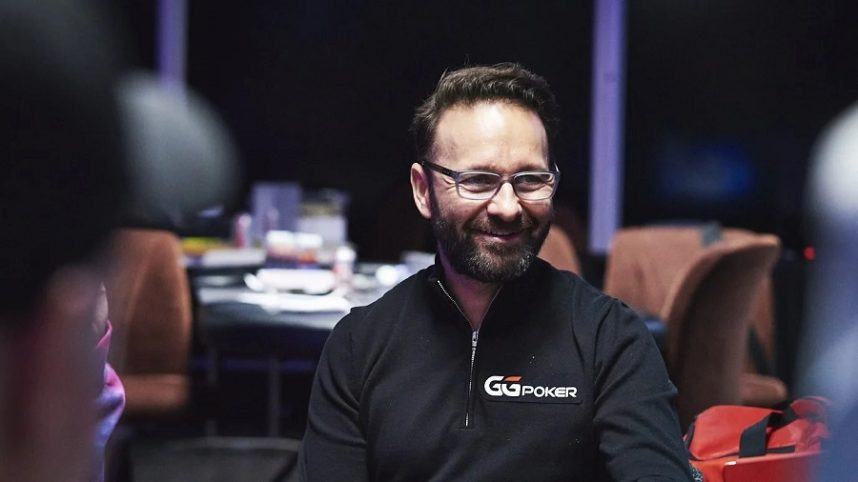 Negreanu shared on his Twitter account that a student had approached him while he was out walking his dogs, inviting him to their game. He decided to go after his Twitter followers overwhelmingly supported the idea.
Drop in Stakes
Negreanu arrived at the game with gifts from his sponsor GG Poker and joined the table for a low stakes cash game with a $50 buy-in.
The students, who attended Nevada's prestigious private school, the Meadows, dressed in suits and played poker to classical music. Negreanu was impressed by their sophistication and shared a video of the experience on Twitter.
The students were starting new chapters in their lives at college, studying subjects that Negreanu, who dropped out of high school to become a pool hustler, claimed he had never heard of.
Negreanu had a successful night at the low stakes game but decided to leave the money on the table. He expressed his excitement on Twitter, calling it the "best night ever."
Common Touch
Despite his tremendous success in the poker world, Negreanu remains grounded and down-to-earth. This is particularly admirable considering the harassment and extortion attempts he faced last year during the WSOP. Negreanu reported the incidents to the FBI, but he hasn't let them change his approach to life.
Negreanu's wife, Amanda Leatherman, even suggested that he hire a bodyguard due to the harassment, but he chose not to follow her advice.