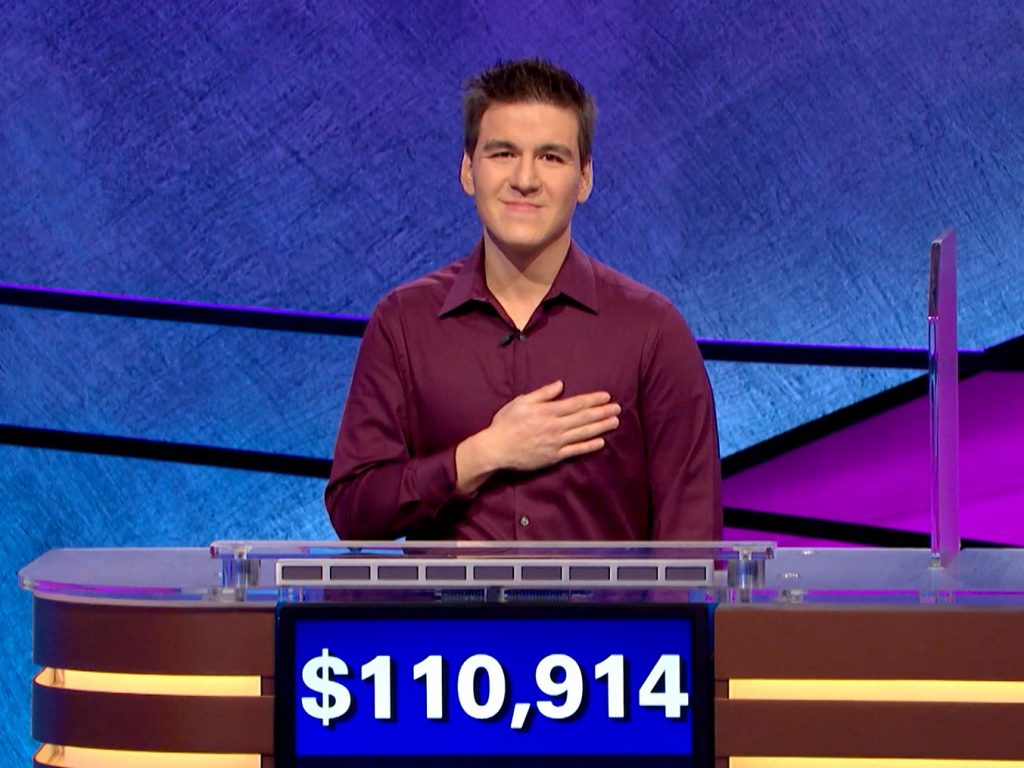 It turns out that for James Holzhauer, sports betting and the show 'Jeopardy!' are a match made in heaven.
The 34-year old is on a five-game winning streak through Wednesday that has made him a tidy $298 687. That includes a record setting day on Tuesday when he won $110 914 in one episode. That is the most money a contestant has ever won in one show in 'Jeopardy's!' 35-year old history.
He didn't just beat the record, he crushed it, taking over from Roger Craig of Ferndale Pennsylvania who held the old record by winning $77 000 on a 2010 episode.
According to Holzhauer, the secrets to his success were his profession as a Las Vegas gambler and in reading children's books.
"I prepared by studying lots of children's books (much more interesting than those aimed at adults!) on different subjects that might come up on the show," said Holzhauer. "But the most important preparation was my career. I don't blink at betting large sums, which gives me the nerve to wager big on 'Jeopardy!'"
That resolve and experience certainly came in handy on the record-breaking show when Holzhauer decided to bet it all in his first Daily Double during Tuesday's episode. The bet paid off to the tune of $29 200.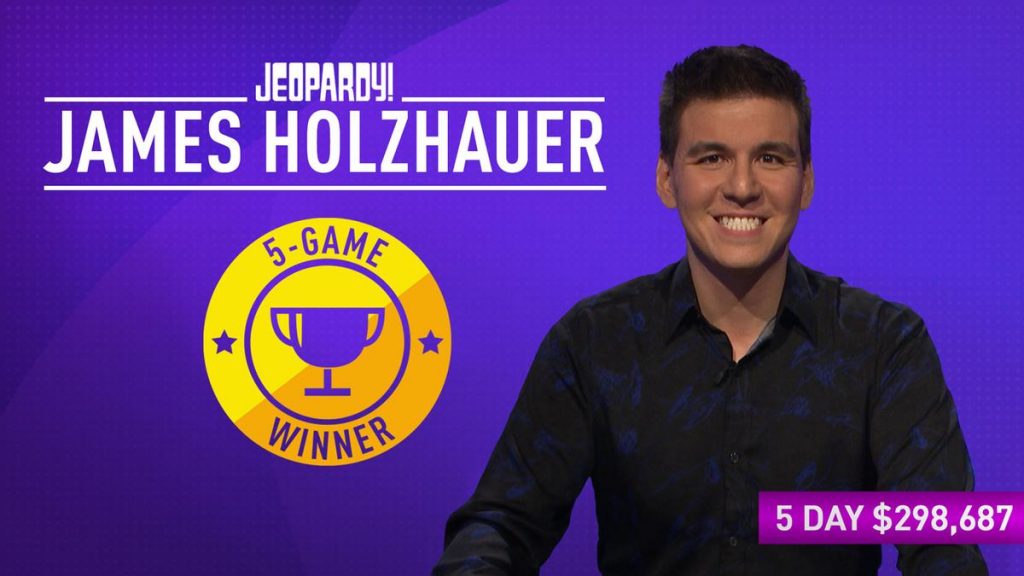 According to the website www.thejeopardyfan.com , Holzhauer's stats are off the charts. He's buzzed in 167 times to answer questions and has been right 161 times. That includes answering nine of ten correct questions in Daily Doubles which have amounted to a net win of $92 141. He's also a perfect 5-for-5 in Final Jeopardy.
Holzhauer is originally from Naperville Illinois and has dreamed of being on 'Jeopardy!' ever since he was a kid. He graduated from the University of Illinois in 2005 with a math degree and put it to work right away by becoming a professional sport better from 2006 through 2011. He put his career on pause to start a family and then resumed his work in Las Vegas in 2016.
"I have consulted for others in the past, but I'm a one-man show now," said Holzhauer. "Beating the market gets tougher every year, and no simple strategy is going to get the money anymore. I bet on football, hockey, basketball and baseball, roughly in that order of importance."
The family man is clearly having some fun giving props to those he loves. The $110 914 winning on Tuesday's show is no accident. 11-09-14 is his four-year-old daughter's birthday. He's also made bets that correspond to his wedding anniversary, his father and nephew's birthdays.
If you're wondering how far he has to go in order to catch the legend that is Ken Jennings don't bet on it yet. Jennings won 74-straight games in 2004 and took home an astounding $2.5 million.