A Los Angeles rapper was facing a robbery charge on Wednesday for allegedly stealing a cell phone from a woman at the Palms Casino Resort in Las Vegas last week.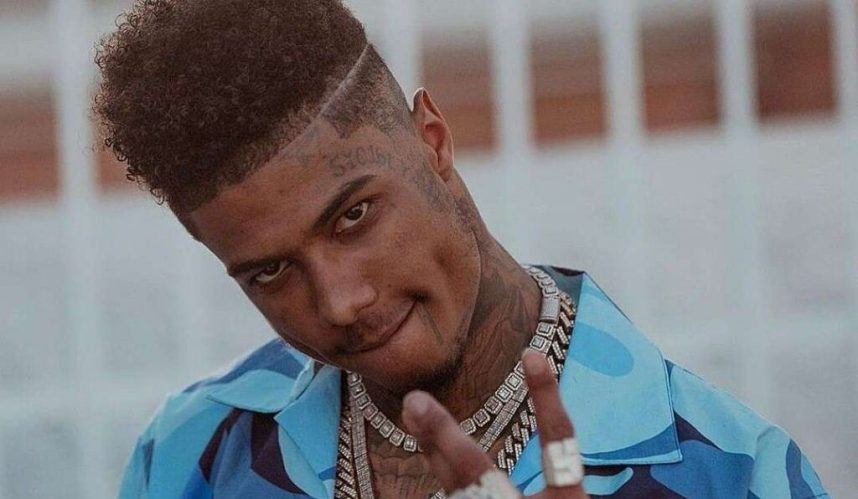 Johnathan Jamall Porter, known professionally as Blueface, 26, was arrested when he walked into the Regional Justice Center in Las Vegas on Wednesday for an unrelated case.
In last week's incident, a fan took a video of Porter's girlfriend Chrisean Rock, 22, using a cell phone, authorities said. That led Porter to allegedly grab the phone.
We are hopeful we can quickly resolve this for him to everyone's satisfaction along with his current charges," Kristina Wildeveld, a Las Vegas-based criminal defense attorney representing Porter, told the Las Vegas Review Journal.
Attempted Murder at Strip Club
He also was arrested last November for attempted murder and firing a gun into an occupied vehicle. On October 8, he fired the gun at a man identified as Kentabius Traylor, authorities said.
The victim was not seriously injured. It appears a bullet grazed his left hand.
Earlier, the victim reportedly made a joke about Porter outside of a strip club identified as Euphoric Gentlemen's Club. It is located off of the Las Vegas Strip.
Later, Porter allegedly pulled out a firearm. He then shot a truck driver who had driven a truck alongside Porter and his crew, TMZ reported last November.
The driver had walked into the club earlier that night. He was attacked by Porter's crew and then went outside to wait for the rapper and his crew, TMZ added.
As of earlier this week, Porter was in custody at the Clark County Detention Center, according to Las Vegas TV station KVVU. By Thursday, it appears he was released from the jail, according to online jail records. Bail was set at $20,000.
Porter was scheduled to appear in the courthouse on Thursday for the new robbery charge. Next Wednesday, Porter will appear in court on the attempted murder charge.
Prior Charges
In 2022 and 2019, Porter also was charged for gun possession in unrelated incidents, according to TMZ. The earlier charge was dropped.
In November 2018, he was arrested for assault with a deadly weapon, according to the New York Times. In addition, in 2021 he was arrested after he allegedly attacked a bouncer who would not let him into a San Fernando Valley, Calif. club.
In a separate case, Porter faces civil court actions as a result of last October's shooting, according to Las Vegas TV station KLAS. One of the lawsuits was filed against Porter by the Euphoric Gentlemen's Club.
Popular Hip-Hop Hit
Porter's hip-hop hit "Thotiana," went viral.  Billboard magazine ranked it the 26th-best song of 2019.
The post Rapper Blueface Arrested for Alleged Robbery at Palms Casino in Las Vegas appeared first on Casino.org.