Blackstone Real Estate Income Trust (BREIT) Sells 21.9% Stake in Bellagio Real Estate to Realty Income for $950 Million
Posted on: August 25, 2023, 10:15h | Last updated on: August 25, 2023, 10:15h
Blackstone's BREIT has announced the sale of a 21.9% stake in the real estate of Bellagio, located on the Las Vegas Strip, to Realty Income for a whopping $950 million. This deal values the iconic venue at $5.1 billion, significantly higher than the $4.25 billion BREIT paid for 95% of the real estate in 2019.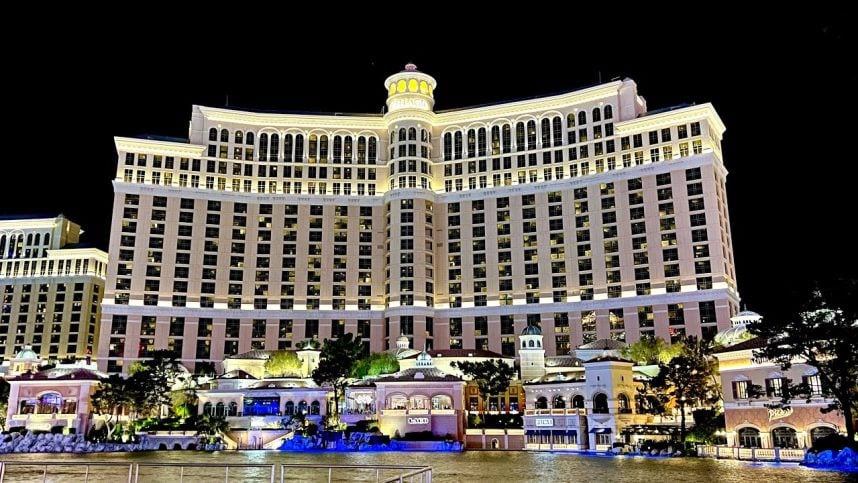 The sale comes as BREIT has been hit with investor redemptions, leading to the liquidation of some holdings. This move has fueled speculation about the future of the Bellagio property. Upon closing, Realty Income will invest around $300 million of common equity in the joint venture and acquire a 21.9% indirect interest in the property, while BREIT will retain a 73.1% indirect interest. Realty Income will also invest $650 million for a yield-bearing preferred equity interest.
The transaction is expected to be finalized in the fourth quarter, with MGM Resorts International retaining a 5% interest in the real estate.
Blackstone's Successes on the Las Vegas Strip
Blackstone's expertise on the Las Vegas Strip has once again proven lucrative. The sale of Bellagio's property assets to Realty Income at a valuation 20% higher than the purchase price in 2019 adds to the list of Blackstone's successful deals. In December last year, the private equity firm sold its interests in Mandalay Bay and MGM Grand to VICI Properties for $4.27 billion.
In September 2021, Blackstone tripled its investment on the Strip by selling Cosmopolitan for $5.65 billion. A consortium consisting of the Cherng Family Trust, Stonepeak Partners, and BREIT had purchased the property assets for approximately $4 billion, while MGM acquired the operating rights for $1.6 billion. Notably, BREIT also owns the property assets of Aria and Vdara, both operated by MGM.
Realty Income's Expansion in Gaming Real Estate
In addition to its recent acquisition of Bellagio's real estate, Realty Income has made other moves in the casino space. In February 2022, the Real Estate Investment Trust (REIT) purchased the real estate of Wynn Resorts' Encore Boston Harbor for $1.7 billion. The deal includes a 30-year lease agreement with an option for another 30 years.
The existing Bellagio triple net lease structure with MGM includes rent escalators and caps on rental increases over the years. Realty Income's common equity ownership interest will be subordinate to its preferred equity investment in the joint venture. The venue currently carries $3 billion in property-level debt.