Nevada Referendum Petition Targets $380 Million Public Funding for Oakland A's Baseball Stadium in Las Vegas Strip

Updated: September 6, 2023, 05:02h.

A referendum petition was filed in Nevada on Wednesday with the aim of nullifying the already approved $380 million public funding for the proposed $1.5 billion baseball stadium for the Oakland A's on the Las Vegas Strip. The petition, filed by Schools Over Stadiums, seeks to bring the state's $180 million portion of the funding to vote in the November 2024 ballot, while not disputing the $200 million promised by Clark County. If successful, it would force the A's to secure alternative funding or cover the cost themselves. The planned stadium will occupy 9 acres of land that was cleared by the demolition of the Tropicana casino hotel.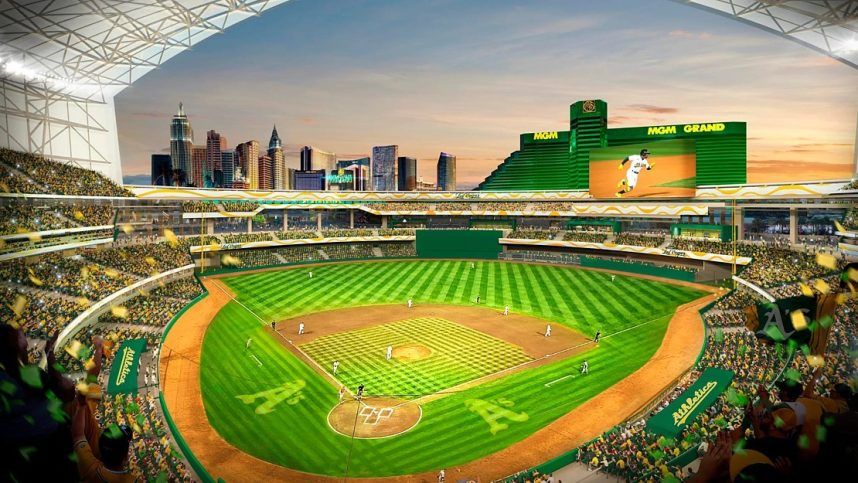 Dawn Etcheverry, the President of NSEA and Schools Over Stadiums, remarked that the political action committee (PAC) has been committed to stopping the use of public funds for the stadium project, which the group considers a billionaire's costly endeavor. She emphasized that the question should be put to the Nevada voters, who were previously excluded from the decision-making process. Highlighting the state's education ranking of 48th out of 50 US states, based on a survey by scholaroo.com, Etcheverry criticized the state's priorities as misguided.
Although the Oakland A's have struggled this season with a record of 42 wins and 97 losses, the chances of stopping the team's plans to relocate to Las Vegas by 2028 are considered slim. In order to get the petition on the ballot, Schools Over Stadiums must collect at least 102,362 verified signatures, with a minimum of 25,590 from each of Nevada's four congressional districts. Any potential legal challenges to the petition's language would likely arise if it reaches that stage. At a recent Las Vegas Convention and Visitors Authority meeting, CEO Steve Hill expressed his belief that efforts to derail the stadium project are misguided, pointing out the significant job creation and tourism revenue that the stadium would generate in the future.