The rapid growth of legal sports betting in the U.S. has led to a patchwork of obligations across dozens of states, but industry participants and regulators appear to be embracing a collaborative approach to establishing rules for the market.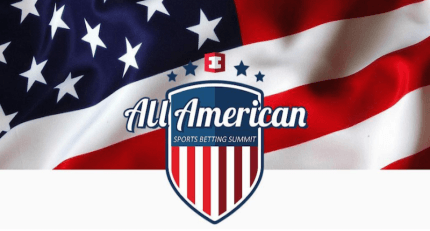 Representatives of state governments, sportsbooks and vendors agree that they have a common interest in ensuring a positive experience for customers and fending off competition from offshore operators. Participants at the All-American Sports Betting Summit in San Diego this week agreed on the importance of a balanced approach to regulation.   
Work with regulators – they're not cops, at least not most of them," said Seth Schorr, CEO of Fifth Street Gaming, in a keynote speech at the conference. "In my experience, regulators, operators and vendors are all aligned, we all want the same thing: to maintain the integrity of the game. Pay your taxes so the community benefits. Take care of your customer. It's bad business to let someone lose more money than they can afford. And never let minors gamble, we'll leave that for Dave & Busters." 
Massachusetts Gaming Commission Chair Cathy Judd-Stein said state regulators want to protect the integrity of wagers, protect consumers and ensure operators have responsible gaming programs in place. She said her agency listens carefully to operators, and she pointed to a recent compromise on affiliate marketing as an example of their willingness to address the industry's concerns. 
"As a regulator, I do worry about overstepping, I do worry about over-regulating," Judd-Stein told attendees during a panel discussion Wednesday.   
Offshore Books, A Common Foe
She also noted that regulators, like operators, want to keep consumers away from offshore sportsbooks without legal protections.  
The goal is to "ensure the industry can not only compete with the illegal market but put it out of business," Judd-Stein told the conference.  
Attorneys General Key to Enforcement
In addition to the primary gaming regulator in each state, attorneys general are heavily involved in overseeing sports betting operations, said Jason Downs, co-chair of the state attorneys general practice group at Brownstein Hyatt Schreck.  
Issues such as data breaches, deceptive advertising and consumer privacy typically fall under an AG's purview. Downs also pointed out that as elected officials, the AGs have a natural incentive to want to protect the voters of their states engaged in sports betting.  
Downs encouraged sportsbook operators to proactively engage with AGs and pointed out several avenues to do so. He pointed to two bipartisan organizations of AGs: the Attorney General Alliance, which also allows corporate members to join, and the National Association of Attorneys General, which does not allow direct corporate membership but allows industry groups to attend its meetings.  
The Democratic and Republican parties also have their own partisan organizations for AGs, but Downs said there were varying factors that could come into play when considering whether to engage in a partisan context.  
Regulation Seen as Opportunity
While industry participants were critical of some particular rules – such as bans on wagers on in-state college sports or excessive restrictions on advertising – there was broad agreement that regulations were broadly beneficial.  
I think what we have seen is less of a resistance for collaboration between industry and regulators, and that conversation is so important to foster," said Niki Metzgar-Schall, group general counsel for the chairman of the board at Pinnacle. "It's so important to have because at the end of the day we all want the same thing. Operators are here to get customers in the door, let them deposit and pay them out. And if we can't do that then we have failed our customers." 
The spread of legal, regulated markets has also helped spur ancillary growth, such as the launch of new leagues like the XFL or USFL, observed Nick Giangreco, vice president of marketing at SCCG Management.  
"I think that with regulation of sports betting it justifies these, and it creates these monetization routes and fan engagement platforms that fuel these," Giangreco said during a panel discussion Friday.  
The post Regulators Tout Importance of Collaboration for Legal Sports Betting Market to Thrive  appeared first on Casino.org.