Posted on: July 11, 2023, 04:25h. 
Last updated on: July 11, 2023, 04:25h.
The youth league baseball coach involved in the University of Alabama insider betting scandal stood out when he attempted to bet over 100K in cash on the Crimson Tide losing to LSU, according to new details from Sports Illustrated.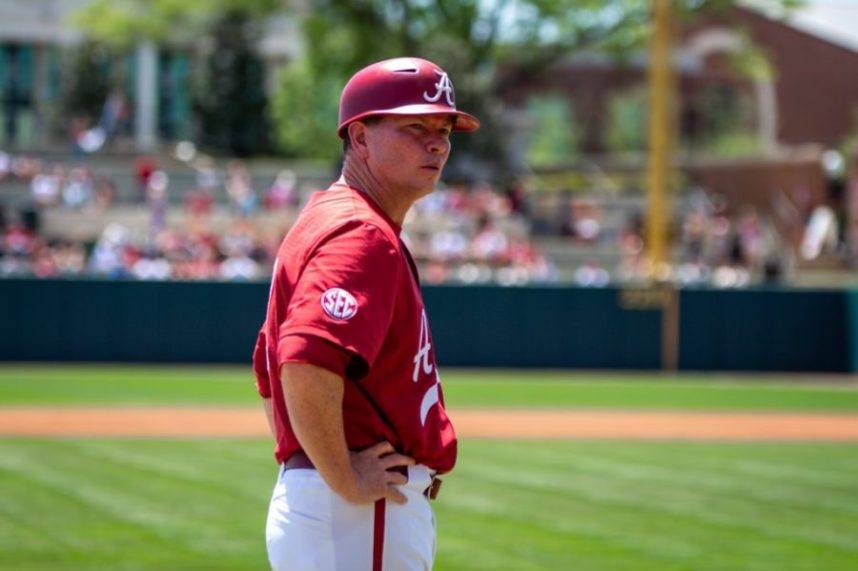 On April 28, Bert Neff of Mooresville, Ind. attempted to place a cash bet at the sportsbook of Ohio's Great American Ballpark, home to the Cincinnati Reds, for the LSU-Alabama game, SI reports.
The sportsbook staff became suspicious because there was limited activity on the market for the game that day, and the proposed bet exceeded the sportsbook's limit for NCAA games.
Neff hinted that he had inside information on the game in an attempt to convince the staff to accept the bet.
Bohannon Downfall
Neff's actions led to the firing of Alabama's head baseball coach, Brad Bohannon. Bohannon is alleged to have provided the information that Alabama's star pitcher, Luke Holman, would not be playing due to back tightness just before the game.
Hagan Banks replaced Holman, despite not having started a game since mid-March, and Alabama went on to lose 8-6.
The link between Neff and Bohannon was easily established because Neff was texting Bohannon while at the betting window, as captured by security video.
The sportsbook staff shared their suspicions about Neff with US integrity, a Las Vegas-based sports integrity firm. This led to an investigation by the Ohio Gaming Commission.
Bohannon was fired by the University of Alabama in early May. While it is unclear if he placed bets through Neff, sources familiar with the investigation claim he was aware that his information would be used for insider betting, according to SI.
Bohannon earned $500K per year as the Alabama baseball team's coach, making it a mystery as to why he would allegedly risk it all to assist a youth baseball coach in betting fraud.
Who is Bert Neff?
Neff was a talented college pitcher who represented Louisville and Indiana in the 1990s but missed out on a professional career, according to sources familiar with him.
His son, Andrew Neff, is a pitcher at the University of Cincinnati but is not believed to have been aware of his father's betting activities. However, two Cincinnati baseball staff members, assistant Kyle Sprague and operations director Andy Nagel, were fired on May 17 for allegedly being aware of the scheme.