A reputed Genovese crime family capo has been sentenced to 24 months in prison on gambling and racketeering charges.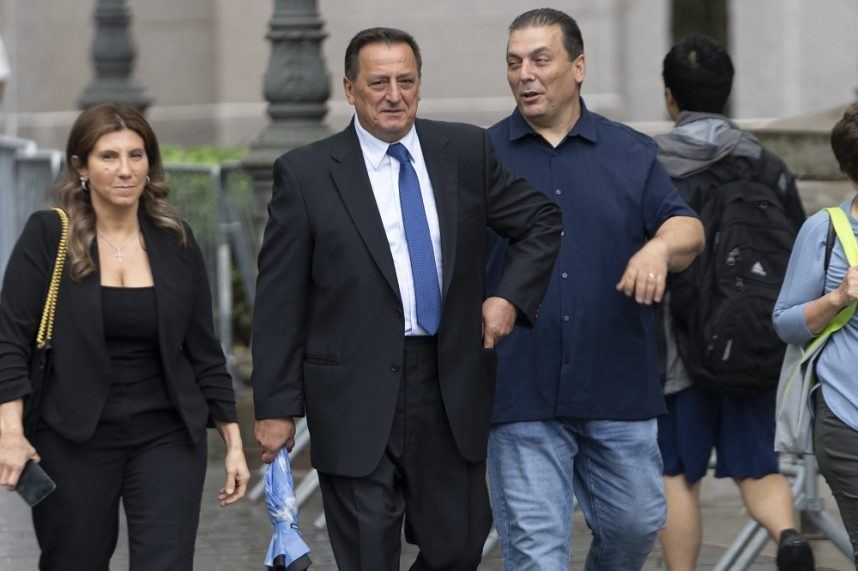 Nicholas Calisi, 54, pleaded guilty to the charges in February, along with alleged Genovese soldier John Campanella, 48. The latter was sentenced to 13 months in prison on Tuesday. Both men had faced a maximum of 20 years in prison.
The pair were among six alleged Mafiosi indicted by federal prosecutors in April 2022. Calisi was arrested in Boca Raton, Fla. on April 26. All six men were accused of operating a criminal racketeering enterprise from at least 2011 that involved illegal gambling and extortion. The remaining defendants, who include another alleged capo, Ralph Balsamo, have also pleaded guilty and await sentencing.
A capo, or captain, is a ranking given to a made member of a Cosa Nostra group who typically leads a crew of soldiers. The capo supervises the criminal activities of his crew, providing them with support and protection. In return, the capo typically receives a share of the illegal earnings of each of his crew's soldiers and associates.
Retired to Florida
Calisi's lawyer, Lawrence DiGiansante, argued that his client ceased involvement in racketeering when he moved to Florida from New York several years ago to care for close relatives, as reported by The New York Post.
"He made a decision about his family," DiGiansante said, before qualifying he was referring to his blood relatives and not the Genovese crime family.
Prosecutors noted that the Genovese family has connections in Florida. They added that the purpose of the operation was to "enrich the leaders … by, among other things, making … [and] financing extortionate extensions of credit and collecting extensions of credit by extortion."
They were committed to "preserving and augmenting the power, territory, and financial profits of the Enterprise through intimidation, violence, and threats of physical and economic harm," according to the indictment.
'Not a Rotary Club'
John Campanella's lawyer, Stacey Richman, had an unusual request for the judge. She asked that her client should be permitted to communicate with fellow mobsters while in prison.
This is not a Rotary club, this is not a community organization," snapped the judge while denying the request.
New York State Attorney General Letitia James said in a statement last year that the defendants were getting their just desserts.
"For years, members of the Genovese crime family have terrorized New York communities with violence and illegal businesses," James said. "These individuals allegedly made their money through illegal gambling and loan sharking — saddling victims with incredible debt that they cannot repay."
The post Reputed Genovese Mafia Capo Sentenced for Illegal Gambling, Extortion appeared first on Casino.org.