Posted on: October 26, 2023, 06:52h. 
Last updated on: October 26, 2023, 12:29h.
The Queensland Government plans to implement new gambling oversight regulations. These changes are outlined in The Casino Control and Other Legislation Amendment Bill 2023, which aims to address the recommendations from the comprehensive review of Star Entertainment's operations in Queensland.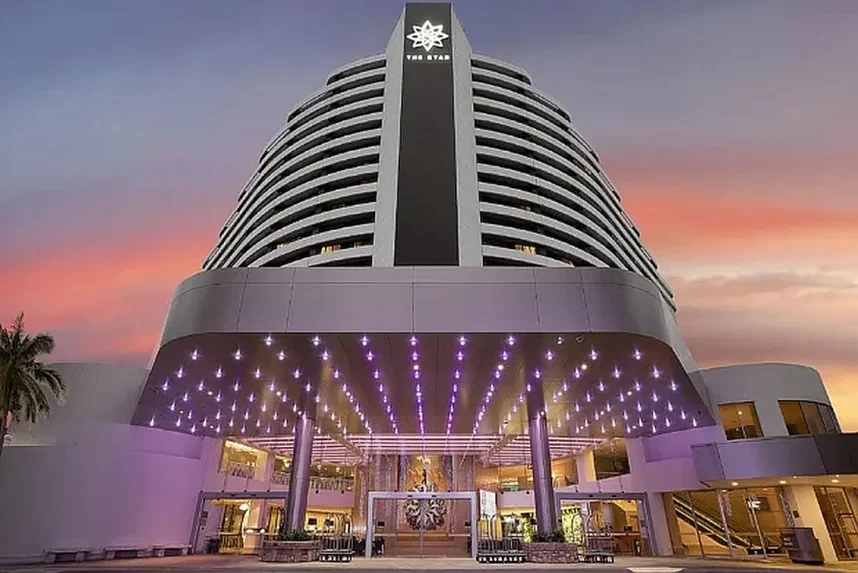 The Star Casino in Queensland, Australia, seen at dusk. The state is enacting new legislation to place more controls over casino operations. (Image: Australian Financial Review)
The bill is currently under review by Parliament.
The legislation introduces new measures, including mandatory carded play in Queensland casinos and restrictions on cash usage. It also allows for the enforcement of mandatory pre-commitment with specified spending limits and designated breaks in gameplay.
This legislation is a direct response to Star Entertainment's failure to comply with gaming and financial regulations in the country.
Queensland is home to four casinos, including two Star properties: The Reef in Cairns and The Ville in Townsville. Treasury Brisbane, another Star property, will be replaced by a new casino at Queen's Wharf.
Star Entertainment Stock Plummet
The announcement had a significant impact on the investor community, particularly on Star Entertainment. Despite the government's efforts to enhance scrutiny and integrity in casinos through the reforms, investors remained skeptical. As a result, the company's stock price experienced a substantial decline.
In the aftermath of the legislative changes, Star Entertainment's stock price on the Australian Securities Exchange hit a record low. As of Thursday morning, the stock was priced at AU$0.60 (US$0.38), down from AU$1.55 (US$0.98) at the start of 2023.