HeadWaters Resort & Casino Project Returns to Construction Timeline
Posted on: August 7, 2023, 10:42h. 
Last updated on: August 7, 2023, 10:42h.
The development of HeadWaters Resort & Casino in Norfolk, Virginia, is set to resume after previous confusion surrounding the construction timeline.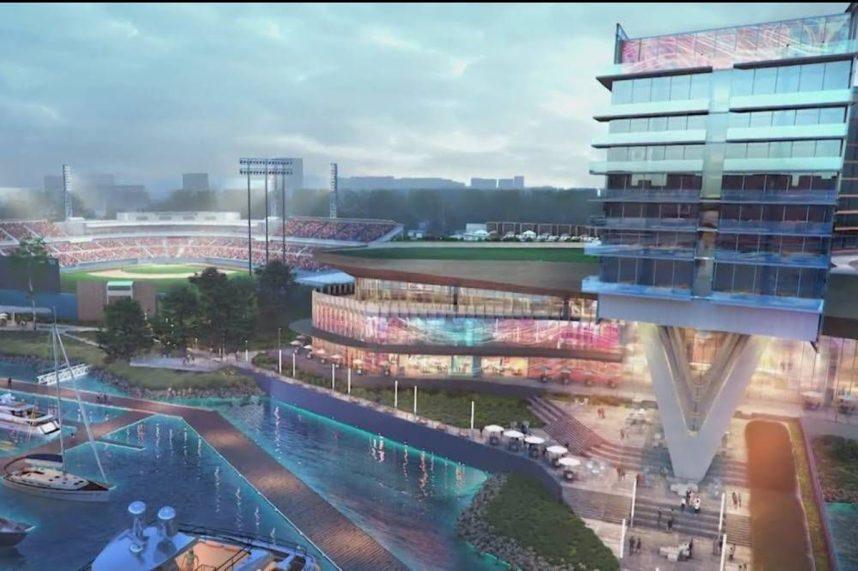 HeadWaters Resort & Casino is a $500 million project approved by Norfolk voters in the 2020 presidential election. The Pamunkey Indian Tribe and Jon Yarbrough are spearheading the development.
Norfolk was selected as one of the potential casino locations in Virginia. This gaming project aims to help revitalize the local economy.
Despite 65% of Norfolk residents supporting the HeadWaters plan three years ago, little progress has been made on the construction site near Harbor Park minor league baseball stadium. Confusion between city officials and the casino developers about the construction timeline has caused delays.
The tribe and Yarbrough withdrew their casino application from the Architectural Review Board last month. The decision was influenced by mixed messages from the Norfolk City Council regarding the approved construction request.
Agreement Reached on Construction Plan
Initially planned as a single-phase construction, the HeadWaters project recently introduced a new two-phase timeline.
The first phase includes a 90,000-square-foot building housing the casino, resort lobby, restaurant, sports bar, and parking structure. The second phase involves the construction of a 300-room hotel, spa, additional restaurants, rooftop pool, and events center.
Following discussions, local officials and the developers have agreed to proceed with a single-phase construction plan in accordance with the original agreement.
"While we acknowledge prior communication which contemplated a phased design approval process, we have no such amendments to our agreements which would allow for this," said Norfolk City Manager Patrick Roberts in a letter to the casino development group. "Further, the city will not consider amendments to our agreements that would risk the final project being anything less than what was agreed upon in 2020."
HeadWaters representatives met with city leaders to resolve the misunderstanding. A joint statement was issued to reaffirm both parties' commitment to the approved casino plan.
Rivers Casino Portsmouth Benefits from HeadWaters Delays
Norfolk and Portsmouth are two of the five cities authorized for a casino under the 2020 Virginia gaming bill. Separated by the Elizabeth River, these neighboring Hampton Roads cities have different progress with their respective casino projects.
Portsmouth voters also approved their casino project in the 2020 election, and Rivers Casino Portsmouth has already opened its doors.
Rivers Portsmouth, which opened on Jan. 23, 2023, has seen success in the Hampton Roads region.
Since its opening, Rivers Portsmouth has generated over $119.8 million in gross gaming revenue (GGR) from its 1,420 slot machines and 81 table games. The casino experienced its best month in February, with GGR exceeding $24.6 million.
While Rivers Casino Portsmouth boasts a sportsbook, it does not offer on-site hotel or resort amenities.