Hold onto your h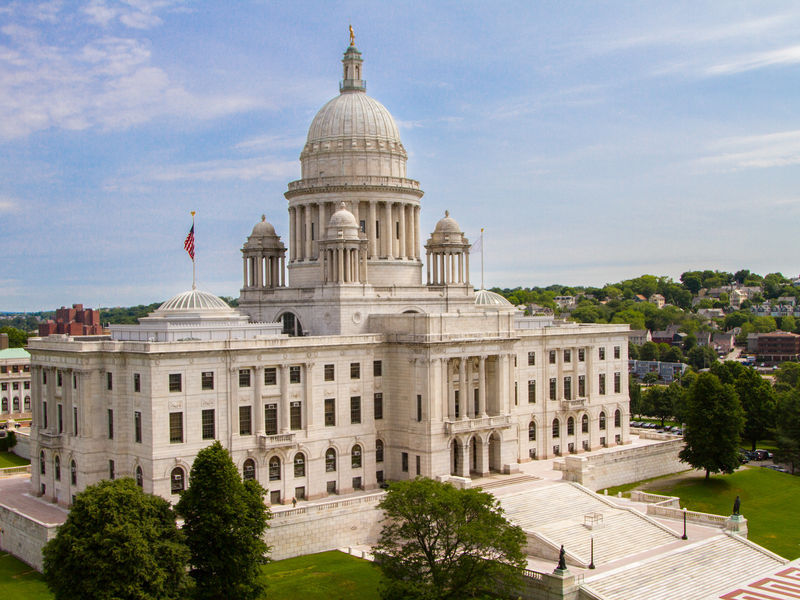 ats Rhode Island sports gambling enthusiasts. The Rhode Island legislature push to legalize online sports gambling passed a key hurdle on Wednesday, getting major approval through the State senate.
Current legislation was approved by an overwhelming 32-4 majority vote and now the initiative will move to the House. The Speaker of the House, Nicholas Mattiello has already introduced a version of Ruggerio's bill that is almost identical and it is expected to get a hearing sometime next week.
Senate president Dominick Ruggerio is spearheading the cause and had this to say:, "I am hoping we can get up and running relatively quickly. I think there is going to be a lot of people who support online gaming because I think it will be more convenient… I'd like to see it passed quickly… so they can get revenue this fiscal year."
Both bills are structured so that the Rhode Island Lottery would regulate the online sports gambling industry. Anyone would be able to bet online using an app or at home on their computer, but they would first need to register in person at the one of three locations, in Lincoln, Tiverton or at the Twin River's casino.
In-casino sports gambling is already allowed at the Twin Rivers casino. The state receives 51% of the revenue from those earnings and would continue to do the same should online gambling pass this legislation.
It's expected that the new law would help to generate $3 million in new revenues for 2019 if everything is up and running with six months remaining in the fiscal year.
Opposition has emerged for a number of decidedly opposite reasons. On the one hand you have the camp that is influenced by national daily fantasy sports company Draft Kings. They would like to see more competition in the marketplace.
As it stands, all of the online sports gambling will be funneled through Twin River and the Providence-based partner IGT who was the sole bidder submitting a contract to manage the network. Online casinos such as Ignition, Slots.lv and Bovada would face challenges if this is the case.
The opposition would like to see a similar system as what happens in nearby New Jersey. In that state there are multiple organizations who are allowed to offer online sports gambling.
On the other hand is the faction that does not want to see gambling expanded in the state because of the societal implications around gambling.