Posted on: March 31, 2023, 11:22h. 
Last updated on: March 31, 2023, 11:32h.
Royal Caribbean has been quietly converting its jazz clubs into small casino parlors in recent months, the Royal Caribbean Blog website reports.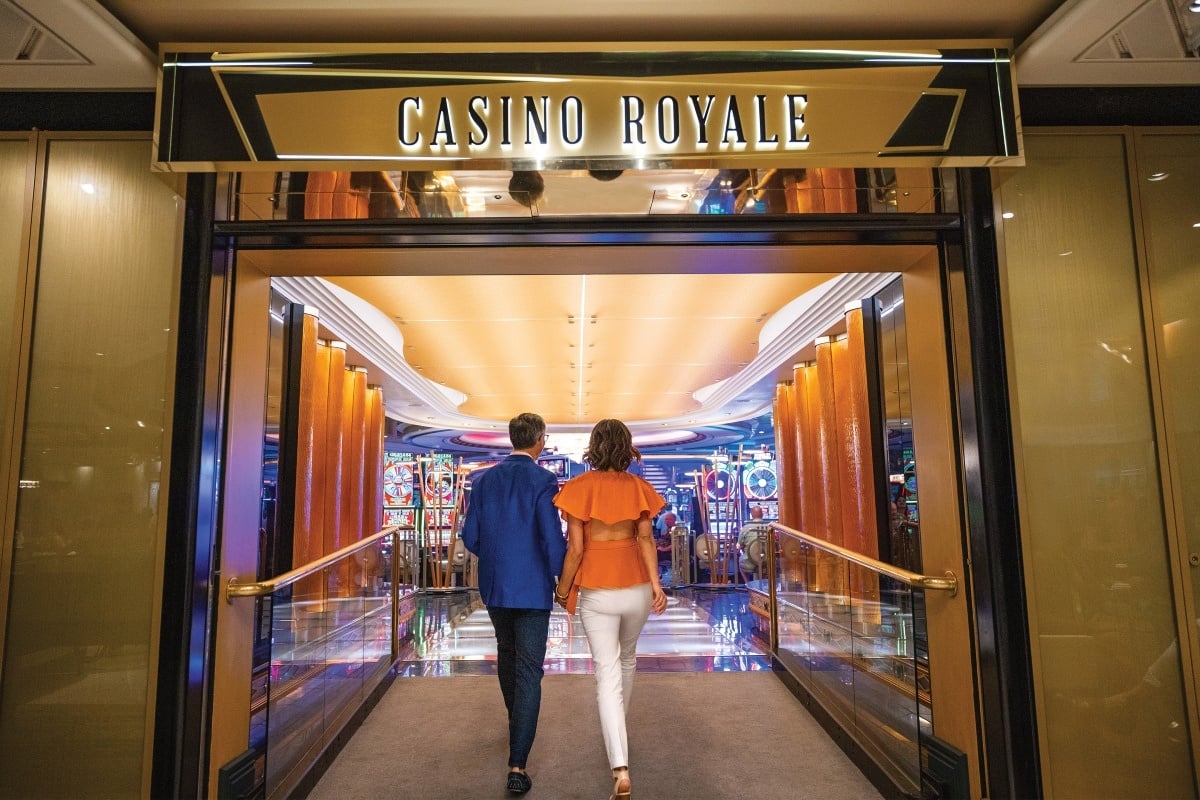 The world's second-largest cruise line operator behind Carnival, Royal Caribbean's fleet consists of 64 ships that travel to approximately 1,000 destinations around the world. Royal Caribbean's subsidiaries include Royal Caribbean International, Celebrity Cruises, and Silversea Cruises.
Royal Caribbean has reportedly been reconfiguring its cruise ships to include smoke-free gaming. The Royal Caribbean Blog says the company has been turning its "Jazz on 4" clubs on the fourth deck into nonsmoking casino rooms.
Oasis of the Seas and Harmony of the Seas now have nonsmoking casino rooms instead of "Jazz on 4" clubs. The jazz clubs featured nightly performances of jazz music, but the spaces were underutilized as the rooms were dark during the daytime.
Smoke-Free Gaming
Nearly all of Royal Caribbean's cruise ships feature an expansive casino floor measuring several thousand square feet. Each Royal Caribbean casino is branded Casino Royale.
Converting the Jazz on 4 venues to casinos seemingly meets demand from nonsmokers who wish to play without lingering tobacco smoke. Royal Caribbean International President and CEO Michael Bayley said smoking in the casinos has been a conundrum for many years.
While many regular gamblers enjoy a cigarette, or are at least accustomed to indoor smoke, other guests say the company should prohibit indoor tobacco use. Bayley said Royal Caribbean has fielded many complaints from nonsmokers who claim they would gamble if Casino Royal was smoke-free.
The dilemma is that there are people who do not want to smoke in the casino. I know that's not necessarily a popular response, but it's the truth," Bayley said last year during an investor meeting.
Bayley explained that Royal Caribbean "every couple of years" tests how nonsmoking gaming spaces compare with their smoking counterparts. Bayley explained that previous tests of temporarily making the entire Casio Royale smoke-free resulted in reduced traffic.
Turning the Jazz on 4 clubs into smoke-free casino rooms is seemingly an effort to keep everyone happy. The smoke-free rooms offer only a sliver of the number of games on the Casino Royale floor. Aboard Oasis of the Seas, for instance, the smoke-free casino offers about 40 slot machines and only two live dealer table games. The vessel's Casino Royale, meanwhile, features nearly 500 slots and 24 table games.
The casino additionally comes with a poker room and a full-service bar and lounge.
Casino Cruise Laws
Cruise ships typically follow the gambling laws of the country where the ships are docked. Since commercial gambling is outlawed in Florida, where many Royal Caribbean ships depart from, the casino is closed until the vessel sails at least 12 nautical miles off the US coastline.
Once in international waters, casino cruises can initiate their gaming operations. The Cruise Lines International Association (CLIA), a Washington, DC-based trade association, regulates cruise ship casinos.
CLIA members, which include Royal Caribbean, Carnival, Emerald, Disney, Norwegian, Princess, Regent, and Virgin, must adopt the same regulatory standards as imposed by the Nevada Gaming Control Board on its state-licensed casinos. Cruise operators are to only purchase gaming equipment from vendors approved by the NGCB.
The CLIA mandates that cruise ship casinos disclose house rules and undergo an annual independent audit of their gaming operations to assure fair play.