The NBA has been getting ready for in-game sports betting coming to games near you in the not-so-distant future. The Sacramento Kings are taking a step in that direction as they get set to launch a "predictive gaming" lounge starting with the March 17th game versus the Chicago Bulls.
Kings owner and Chairman Vivek Ranadive had this to say about the upcoming venture, "Predictive gaming is incredibly disruptive and will only continue to gain popularity in the NBA and beyond. Working with industry leaders like Swiss Analytics allows us to test and perfect this technology to give fans the experience in future seasons".
What this experience essentially means is that fans who enter the Kings Skyloft Predictive Gaming Lounge will be able to place free 'predictions' on in-game outcomes. It's about the closest you can get to in-game sports betting without the actual betting and it's the first of its kind in the NBA.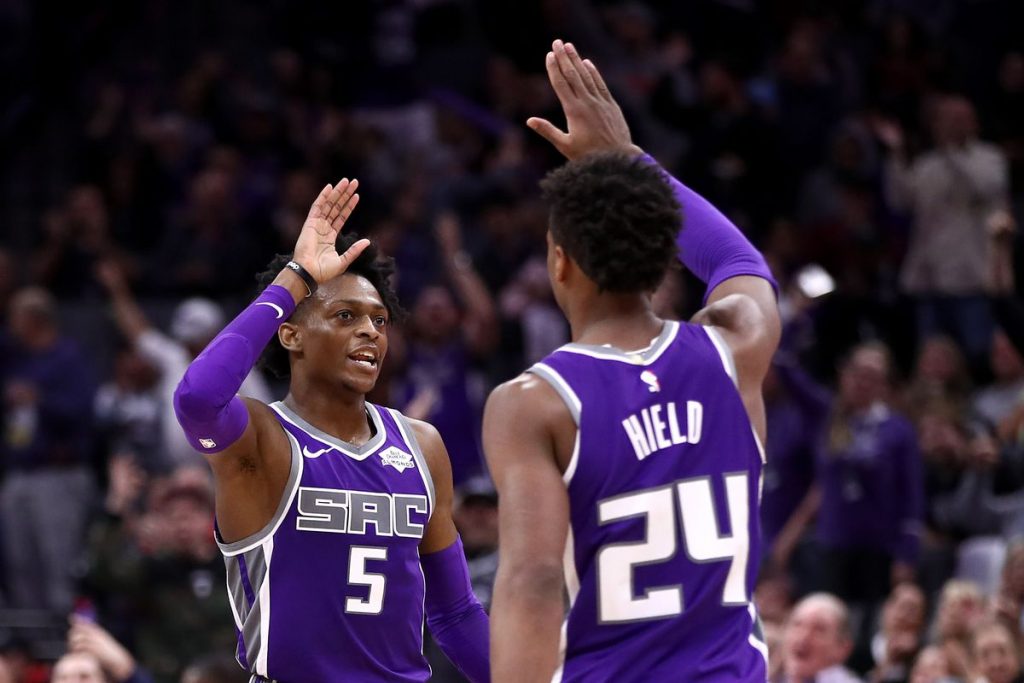 Last year the Supreme Court changed the 1922 law that only allowed sports betting in Nevada. Now that every state in the country is able to craft its own legislation to legalize sports betting, many of them are on the fast track to make it happen. In fact, eight new states have already joined the fray and 21 others are examining or introducing legislation this year as they push to make it a reality.
California however is not one of those states, in spite of the Kings new offering. California represents one of the largest markets in the country and by far the largest on the west coast. If and when legalized sports gambling is recognized there it will mark a dramatic shift in the landscape.
Until then, the way the new system works at Kings games is that certain ticketholders will get free credits to make predictions. They'll be able to make picks on a range of options including triple-doubles, steals, turnovers, player blocks, total team points and the margin of victory.
As fans get their predictions correct they'll earn more credits for more in-game predictions. The five fans with the highest number of correct totals will then earn raffle tickets. They'll have the option to cash them in for prizes including future game tickets and Sacramento Kings gear and apparel.
The road to legalization in California is especially fraught with obstacles as the powerful tribal casinos currently are major players in control of legal gambling in the state. There will need to be a lot of negotiating new rules and laws of fair competitive play before it becomes a reality.
This could also be the preparation of betting in arenas, similar to what MGM and the MLB has planned with their partnership (ie. Betting Kiosks, high rollers lounge). But until then, Kings fans can have a lot of fun in the process.