Posted on: April 13, 2023, 11:36h. 
Last updated on: April 13, 2023, 11:59h.
Las Vegas Sands' plan to bring a casino hotel to Nassau County, NY has the backing of the Uniondale Chamber of Commerce.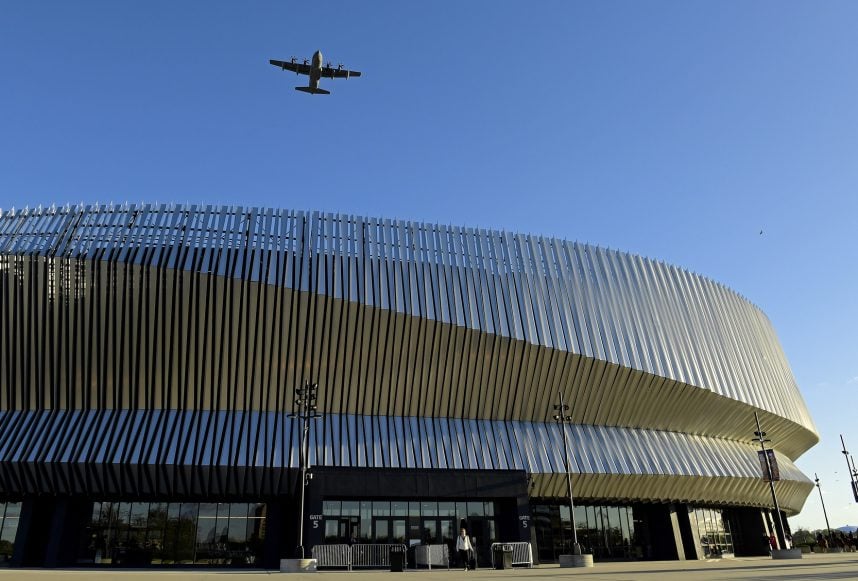 Uniondale is the town in which Nassau Veterans Memorial Coliseum is located. Earlier this year, Sands moved to acquire gain control of up to 80 acres there. If approved for one of three downstate casino permits, the Las Vegas-based gaming company could build a $4 billion-plus venue on Long Island.
As is par for the course with proposed casino projects, Sands' Long Island has already drawn some local opposition. That's the case with several New York City-area casino pitches, but Mariano Ugalde, president of the Uniondale Chamber of Commerce, is on board with the plan. He said when he initially heard about the plan at a chamber he meeting, he was opposed
In the weeks following, I was invited to participate in several conversations with Sands. I prepared to push back against anything that did not make sense for Uniondale. It turns out it's hard to push back against an authentic interest in our community," wrote Ugalde in an op-ed for Newsday.
His piece ran about two weeks after Newsday published an op-ed by Hofstra University representatives who don't favor the Sands casino proposal.
Ugalde Says Sands Allayed Concerns
As is the case with nearly every new casino project in the US outside of Las Vegas, locals have a laundry list of concerns regarding how the proposed venue will affect their daily lives.
Not surprisingly in New York, one of the primary concerns is traffic. In fact, the prospect of less traffic on Long Island relative to Manhattan is one reason former Gov. David Patterson (D-NY), now a Sands lobbyist, pushed his employer to consider Long Island.
"The Coliseum was built to accommodate 15,000-20,000 people at a time, but because Sands' development is multifaceted, including a hotel, spa, and restaurants, its team said it is unlikely to draw Coliseum-like crowds at any one time," added Ugalde. "Sands also discussed finally getting the county's planned Bus Rapid Transit system implemented to allow people to visit by way of Hempstead's train station, reducing traffic and improving mass transit access to our communities, Nassau Community College, and Museum Row."
The chamber leader noted many local businesses, including restaurants, are supportive of the Sands casino proposal. For LVS, the location is desirable because Nassau County is the second-most populous county in New York after New York City. Additionally, Long Island is a short drive to the Kennedy and LaGuardia airports.
Ugalde Urges Broad Support for Sands Casino
The timeline for New York officials to award the three downstate permits is murky. Analysts believe it could happen as early as this year, or as far off as 2025.
The field of competitors vying for those permits is large and it's believed two licenses are already spoken for by MGM's Empire City Casino in Yonkers in Westchester County, and Resorts World New York in Queens. For his part, Ugalde believes Sands presents itself as a credible partner and the community should support the operator's Long Island ambitions.
"The question remains: Is Long Island serious about the comeback of the Hub and the success of Nassau County? Over the years, we've seen proposal after proposal die, while all types of 'leaders' tell the people of Uniondale what's best for us, without consulting our local Chamber of Commerce," concluded the chamber president. "We are happy to report: We can speak for ourselves, and we are proud to support this transformational and innovative project."