Posted on: July 19, 2023, 08:15h. 
Last updated on: July 19, 2023, 08:16h.
Scientific Games announced Tuesday an extension and expansion of its licensing agreement with Warner Bros. that will continue to lend the movie studio's most iconic brands to the lottery manufacturer and operator.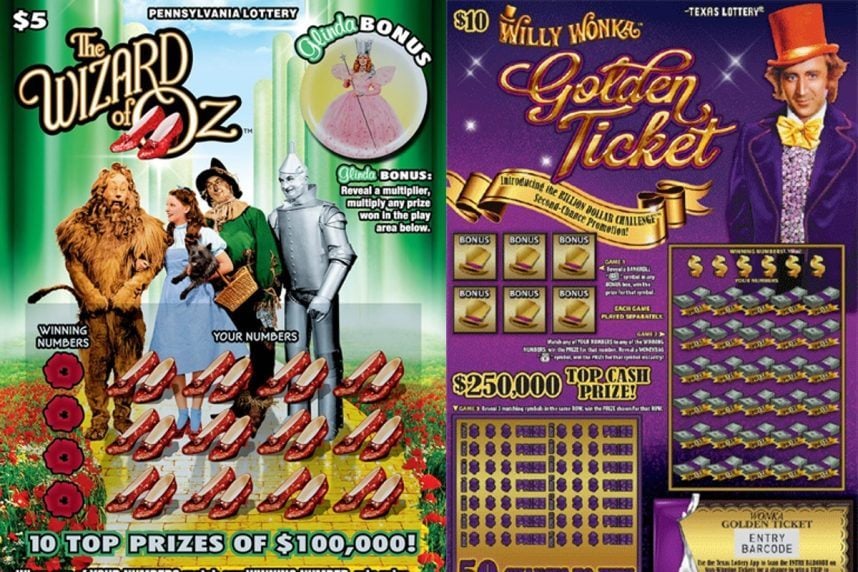 The current Scientific Games unit was formed after the previous company sold off its lottery and sports betting business and rebranded to Light & Wonder. Scientific Games is now a lottery and sports betting-focused gaming entity, and the company this week struck a deal with Warner Bros. that will continue allowing the lottery manufacturer to use the Hollywood studio's brand assets in its lottery products.
The multiyear deal extends Scientific's rights to use numerous Warner Bros. movie and television brands, including "The Wizard of Oz," "Willy Wonka & The Chocolate Factory," "Friends," "Caddyshack," "Elf," and "National Lampoon's Vacation." The agreement reached this week additionally includes expanding the partnership to allow Scientific to use Warner's "Game of Thrones" title in retail and digital lottery games.
Terms of the ongoing partnership were not disclosed. The Scientific extension with Warner Bros. follows last week's news that Light & Wonder had also reached an agreement with the studio to continue using its movie and TV brands for its interactive slot portfolio.
Branded Games Big Business
A Scientific Games release on the Warner Bros. licensing agreement extension and expansion included revenue details on the partnership's products.
In the 2022 fiscal year, Scientific Games' licensed branded games generated retail sales of approximately $2.7 billion. The lottery giant says it determines which brands to seek licensure based on science-based research that includes evaluating a brand's "Power Index" — which essentially means consumer familiarity.
We are thrilled to offer digital and retail games for these legendary Warner Bros. movie and TV brands, highlighted by the exciting recent announcement of "Game of Thrones." These are some of the most widely popular brands across television, film, and streaming available to lottery players," said Kyle Rogers, vice president of North American Instant Products for Scientific.
Scientific and Warner initially struck a brand licensing agreement in 2009. The Kansas Lottery that year launched the first-ever "Wizard of Oz" lottery game. Instant, scratch, and digital "Oz" lottery games based on the 1939 film are today sold in 16 lottery jurisdictions.
Along with "The Wizard of Odds," Scientific says its "Willy Wonka" products are among its most popular games offered through the Warner Bros. partnership.
"Willy Wonka" lottery scratch-off games began in 2017 highlighted by an advertised $1 billion prize. "Wonka" game sales, Scientific added, recently topped $1 billion and have provided about $300 million in proceeds to the 18 states that sell "Wonka" games.
Record Year
Following a record-breaking 2021-22 fiscal year that included a "post-pandemic bounce," lottery sales in the US during the 2022-23 fiscal year grew 2.5% to $107.9 billion. The lotteries generated gross revenue of almost $29 billion on the record play.
The New York Lottery led the way with gross sales north of $10.3 billion. Florida was second at $9.3 billion, and California was third at $8.8 billion.
At the end of 2022, 45 states, plus the District of Columbia, Puerto Rico, and the US Virgin Islands, offered residents legal lottery gaming. Twenty-three states sold at least $1 billion in lottery tickets.
Lotteries benefit an array of programs, including property tax reductions, senior care, public education, tuition assistance, public works, and other general state spending.