SciPlay (NASDAQ: SCPL) announced Thursday that its board of directors formed a special committee to consider Light & Wonder's (NASDAQ: LNW) recently revealed offer to acquire the 17% of the social casino developer it doesn't already own.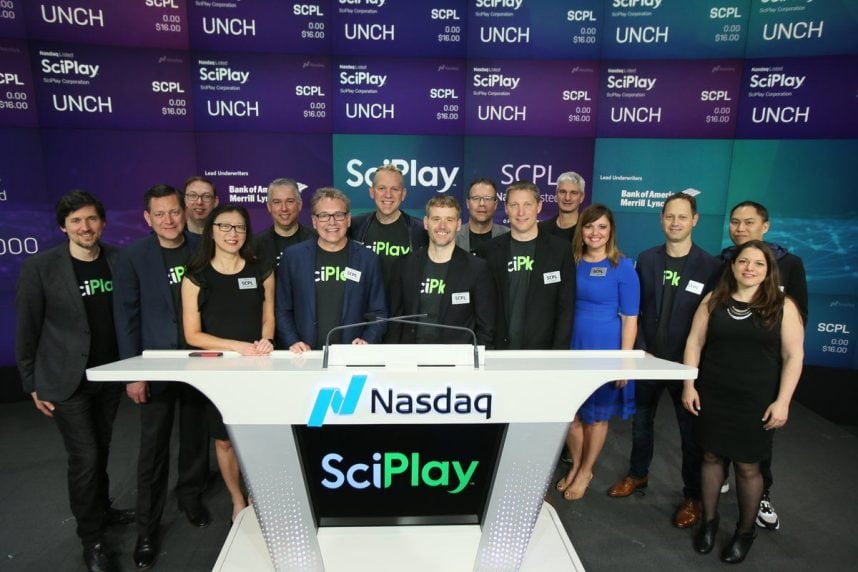 Last month, Light & Wonder offered $422 million in cash, or $20 a share, for that 17% slice of SciPlay, valuing the target at a 28.5% premium to its last closing price before the bid was publicly revealed.
The Special Committee has been granted full authority to independently review and evaluate the non-binding proposal that the Board received from Light & Wonder," according to a SciPlay statement.
The committee members are Gerald Cohen, April Henry, Michael Marchetti, and William Thompson, with Cohen and Henry acting as co-chairs. Lazard will act as the committee's financial advisor while Sullivan & Cromwell LLP was retained as legal counsel.
Assessing Light & Wonder, SciPlay Ties
There are obvious ties between the two companies. Currently, Light & Wonder owns 83% of the equity and 98% of the voting interest in SciPlay, making it nearly impossible for the latter to consider a sale to another party. Formerly the social gaming division of Scientific Games, SciPlay was spun off from that company in 2019.
However, the SciPlay board is mostly independent of Light & Wonder. Just one director, Toni Korsanos, holds board seats at both companies. As for the four members of the special committee tasked with evaluating the Light & Wonder takeover offer, none of those SciPlay directors have direct ties to the suitor.
Of that quartet, only Marchetti has direct mobile gaming or social casino experience. He previously served as chief executive officer of Buffalo Studios, creator of the popular Bingo Blitz social game. That company was eventually sold to Caesars Interactive and that title is now controlled by mobile games developer Playtika (NASDAQ: PLTK).
SciPlay cautioned investors there are no promises a deal will be reached. In fact, the two sides are less than two years removed from Light & Wonder attempting to bring SciPlay back in-house. Those talks ultimately fell apart.
"There can be no assurance that any definitive offer will be made by Light & Wonder, that a definitive agreement will be executed relating to the Proposed Transaction, or that this or any other transaction will be approved or consummated," according to the statement.
Deal Could Make Sense for SciPlay
Since the new offer was revealed on May 18, shares of SciPlay flirted with, but have not closed at $20. The stock closed at $19.35 on Thursday.
Looking further out, some analysts believe a reunification with Light & Wonder makes sense for SciPlay because the former parent's stake in the social casino firm acts as an overhang that depresses its valuation.
Additionally, with Light & Wonder controlling 98% of SciPlay's voting equity, the latter's options in terms of a sale are likely limited to its former parent.
The post SciPlay Board Forms Committee to Evaluate Light & Wonder Takeover Bid appeared first on Casino.org.