US Commercial Casino Industry Thriving with Record Gaming Revenue
Posted on: August 16, 2023, 08:50h. Last updated on: August 16, 2023, 08:51h.
The US commercial casino industry is experiencing a surge in revenue, setting new records for gaming revenue.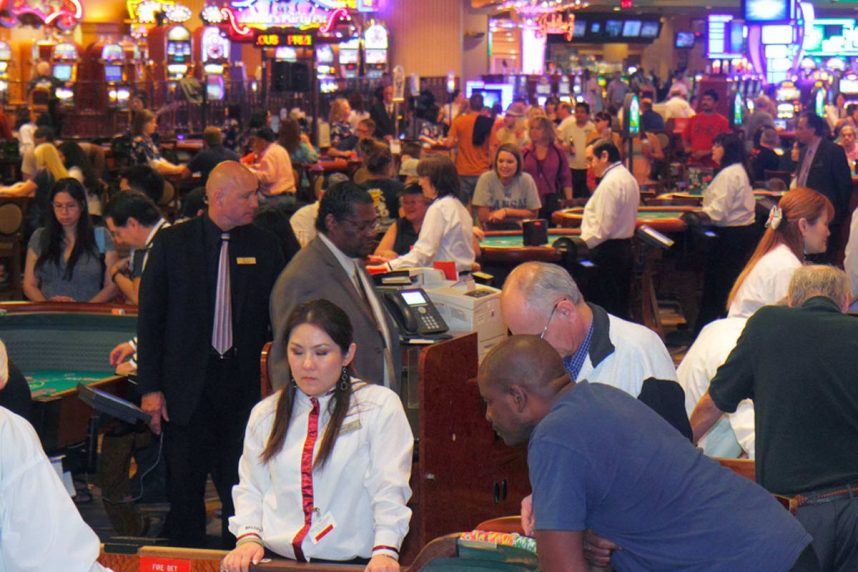 According to the American Gaming Association (AGA), Q2 2023 saw an all-time high in gross gaming revenue (GGR) at $16.07 billion, marking the highest revenue for any April through June period in the industry's history.
The second quarter of 2023 was the industry's second-best ever, with revenue reaching $16.6 billion. With GGR totaling $32.71 billion in the first six months, the market is nearly 12% ahead of the previous year.
Following a record-breaking year in 2022 with $60.4 billion in winnings, the commercial gaming industry is on track for another successful year, marking three consecutive years of GGR growth.
AGA President and CEO Bill Miller emphasized the positive impact the industry is making on communities, stating, "The gaming sector continues to thrive, and when we do well, our communities do well."
The AGA's Commercial Gaming Revenue Tracker monitors gaming operations in 34 states and the District of Columbia. The report includes both brick-and-mortar and online operations but does not encompass tribal-owned casinos or lottery revenue.
Slots Still Reign Supreme
Legacy gaming, including retail slot machines and table games, remains the primary source of GGR in commercial gaming.
During the second quarter of 2023, slot win or "hold" reached $8.89 billion, reflecting a 2.2% increase from the previous year. Table games contributed $2.46 billion, representing a 2.1% decline compared to Q2 2022.
Oddsmakers experienced substantial growth in Q2 2023, with sportsbooks generating $2.3 billion in GGR, a 57% surge from the previous year. Online casino revenue from interactive slots and table games reached $1.48 billion, marking a 22.5% increase.
Leading the commercial market in Q2 GGR were Nevada ($3.7 billion), Pennsylvania ($1.42 billion), and New Jersey ($1.39 billion).
Positive Impact on Communities
Apart from revenue, the commercial casino industry also plays a significant role in generating tax benefits for local communities.
According to the AGA, commercial casinos paid nearly $7.3 billion in direct gaming taxes to state and local governments during the first six months of 2023. AGA President and CEO Bill Miller called for continued efforts in combating the illegal market and supporting responsible gaming.
Miller concluded, "the AGA will continue enlisting more allies in our fight against the illegal market, bolstering responsible gaming, and building a business environment that allows our innovative industry to bring world-class entertainment to adults across America."