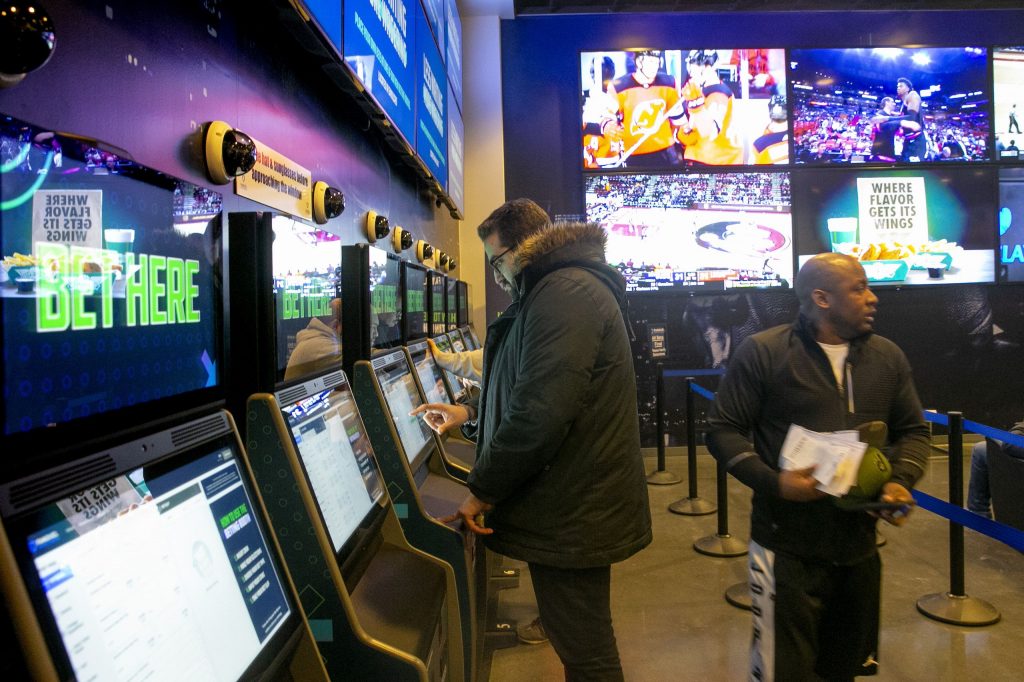 Sports gambling has been a great hit in the state that launched the court case that opened it up to all 50 states. New Jersey wanted in on the action that had been unique to Nevada and last year the Supreme Court overturned the prohibition on sports betting that had been in place since 1992.
New Jersey legalized sports gambling almost as soon as the law was changed and soon after they added mobile and online bets as well. In January the state took in $385 million in bets, just a shade behind Nevada who were in the $420 million range.
New Jersey has made it easy for its citizens to place bets as one of the only one that allows both online and offline sports betting. It allows players to register online and then place their sports bets or visit any number of casinos or racetracks in the state to place their bets.
One part of the industry that has seen massive growth is almost a hybrid of the two, which is self-betting kiosks that are located at onsite facilities.
SBTech runs many of those sports kiosks that are installed across the state and the country. According to the company, more than 80% of all sports bets are being placed at those kiosks in locations where the terminals are in place.
A big reason is because of their ease of use. The kiosks have user friendly visual guides that take players from start to finish on how to place the bets. They also offer a wide range of sports on which to bet. In New Jersey and elsewhere, new bettors can often feel intimidated navigating the sports betting world and the kiosks help take away that anxiety.
It's been especially popular with small bets, as the average amount wagered is $15. 85% of those bets have been parlays as gamblers look to make the most bang for their buck.
70% of all live-wagers have also been placed at the machines.
In New Jersey there are self-serve kiosks at many of their casinos, including the Golden Nugget, the Meadowlands Racetrack's FanDuel Sportsbook and the Resorts sportsbook by DraftKings.
The kiosks are either located right in the betting facilities or nearby. The Golden Nugget for example has nine self-serve kiosks located on its property.
SBTech runs the kiosks there and takes users through the whole process including the ability to cash out.
With that kind of convenience in place, it's no wonder it's proving to be so popular with this new crowd of bettors.