Published: August 23, 2023, 06:50h. 

Last Updated: August 23, 2023, 06:50h.

New Zealand-based gaming operator SkyCity Entertainment is experiencing a return to normalcy, with a significant increase in revenue for the year. Despite this positive trend, the company still faces potential financial challenges due to pending fines in Australia.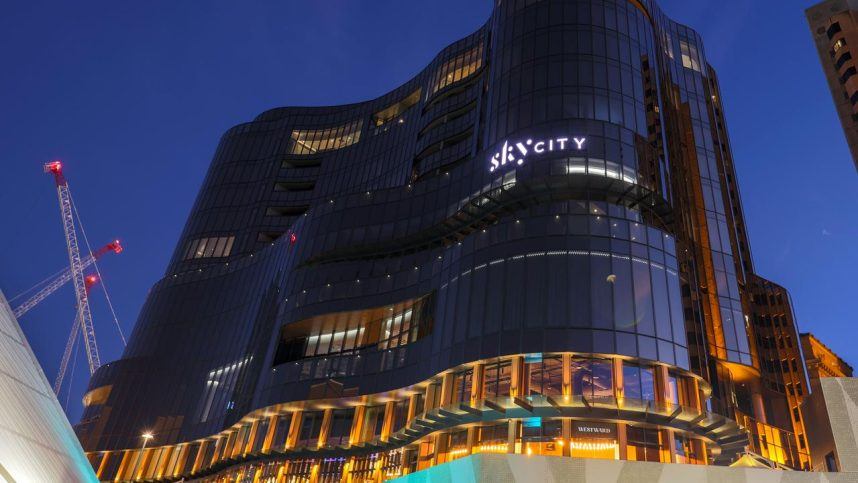 SkyCity has reported an impressive 44.9% increase in revenue, amounting to NZD926.2 million (US$551 million), for the 12-month period from July 2022 to June 2023.
The company's EBITDA (earnings before interest, taxes, depreciation and amortization) also rose significantly by 71.1%, reaching NZD926.2 million (US$551 million). However, after taxes, its net profit stood at NZD8.0 million (US$4.8 million), a marked improvement from the NZD33.6 million (US$19.98 million) loss reported in the previous period.
The surge in revenue is attributed to the lifting of COVID-19 travel restrictions. However, SkyCity still faces scrutiny from the Australian Transaction Reports and Analysis Centre (AUSTRAC) regarding possible money laundering activities, which mirrors similar issues faced by Crown Resorts and Star Entertainment.
Rising Gaming Revenue
Gaming revenue for SkyCity increased by 51% year-on-year, reaching NZD759.4 million (US$452 million). Electronic gaming machines accounted for half of the total revenue and saw a 38% increase compared to pre-COVID-19 levels.
Table games generated NZD231 million (US$137 million), a 50% increase from the previous year. However, this figure is 11% lower than pre-COVID-19 levels. Non-gaming revenue experienced the most significant growth, jumping by 59% to NZD207.4 million (US$123 million).
SkyCity Auckland remains the company's primary revenue generator, with gaming revenue increasing by 70.8% to NZD444.9 million (US$265 million). Non-gaming revenue also soared by 76.8% to NZD123.9 million (US$73.7 million).
The revenue from SkyCity Adelaide casino is providing additional income for the company. Gaming revenue there surged by 22.2% to AUD170.8 million (US$110 million), while non-gaming revenue showed a remarkable improvement of 46.3% to AUD65.4 million (US$42.0 million).
Challenges Ahead
AUSTRAC initiated an investigation into the operations at SkyCity Adelaide in South Australia (SA) in December. As a result, the company has prepared for potential fines from the regulatory body.
SkyCity has provisionally set aside AUD45 million (US$29.2 million) to settle any fines and has indicated this in its financial statements as an impairment.
The imposed penalties for each violation range between AUD18 million and AUD22.2 million (US$11.7 million and $14.4 million). However, the outcome of the investigation by AUSTRAC remains uncertain.
Additionally, SkyCity included an AUD45.6 million (US$29.3 million) impairment write-down for its license in its latest financial report. Nevertheless, the company claims that neither the provision for potential AUSTRAC fines nor the impairment will affect its normalized earnings.
Furthermore, the Office of the Liquor and Gambling Commissioner (OLGC) in SA is conducting its own investigation into SkyCity, which may result in further penalties for the company.