Published: August 2, 2023, 10:46h. 
Last Updated: August 2, 2023, 10:46h.
Missouri casinos in St. Louis County could have been affected by a proposed smoking ban in indoor areas. The local government officials suggested prohibiting indoor smoking at the two gaming venues.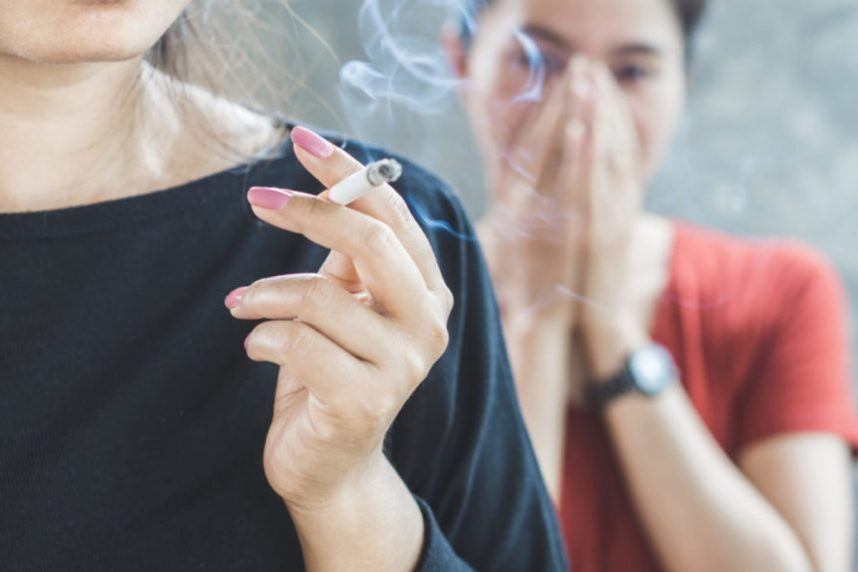 St. Louis County is adjacent to the independent city of St. Louis and is home to two commercial casinos – Hollywood Casino St. Louis in Maryland Heights and River City Casino Lemay. Both casinos are operated by Penn Entertainment, formerly known as Penn National Gaming.
Dr. Kanika Cunningham, the director of the county health department, supported the implementation of the casino smoking ban. Currently, the two casinos can designate up to 30% of their gaming floors for indoor smoking.
According to Cunningham, even with partial smoking restrictions, it is impossible to ensure smoke-free air. The current ventilation systems can reduce the odor, but they do not minimize the level of hazardous exposure.
Penn Entertainment officials argued against the proposal to ban indoor casino smoking, stating that it would put their Missouri casinos at a disadvantage compared to casinos in other areas of the state. This includes casinos in St. Louis proper and East St. Louis, Illinois.
The County Council ultimately decided not to pursue the no-smoking ordinance during their recent meeting, siding with Penn's argument.
At the end of 2022, Hollywood Casino had 685 employees, while River City Casino had 610 employees, as reported to the Missouri Gaming Commission.
Patchwork Smoking Regulatory Environment
When Missouri passed the Clean Indoor Air Law in 2002, the state took a somewhat unconventional approach to regulating indoor smoking. The law prohibits indoor tobacco use in most public and private places, but certain exceptions were made for bars, taverns, bowling alleys, billiard parlors, and gaming venues like casinos. However, the law restricts indoor smoking to no more than 30% of the total indoor floor space.
The state law does not mandate exempt places to offer indoor smoking areas.
Competitive Landscape
Missouri is home to 13 riverboat and land-based casinos, all of which still allow indoor smoking. Penn's two properties rank among the most successful in the state's casino industry.
In the 2023 fiscal year, River City Casino generated over $254.8 million in gross gaming revenue, placing it second in the state behind Ameristar Casino Resort St. Charles, which generated $303 million. Hollywood Casino ranked third with approximately $243.6 million.
Casinos in Missouri share 21% of their gross gaming income with the state and also pay a $2 per person admission tax. River City Casino recorded around 4.1 million patrons during the 12-month period, while Hollywood Casino welcomed approximately 3.7 million guests.