Wealthy Gambler Must Pay £600K Debt After Claiming Casino Plied Him with "Chinese Firewater"
Published: August 8, 2023, 06:33h. 
Last updated: August 8, 2023, 06:33h.
A high-stakes gambler, Lester Hui, lost £600,000 playing double chance baccarat at a luxurious London casino after claiming he was plied with potent "Chinese firewater." Hui alleged that he had consumed three and a half bottles of wine or champagne and up to ten shots of "Chinese firewater" before the gaming session. However, a London judge cast doubts on his claims.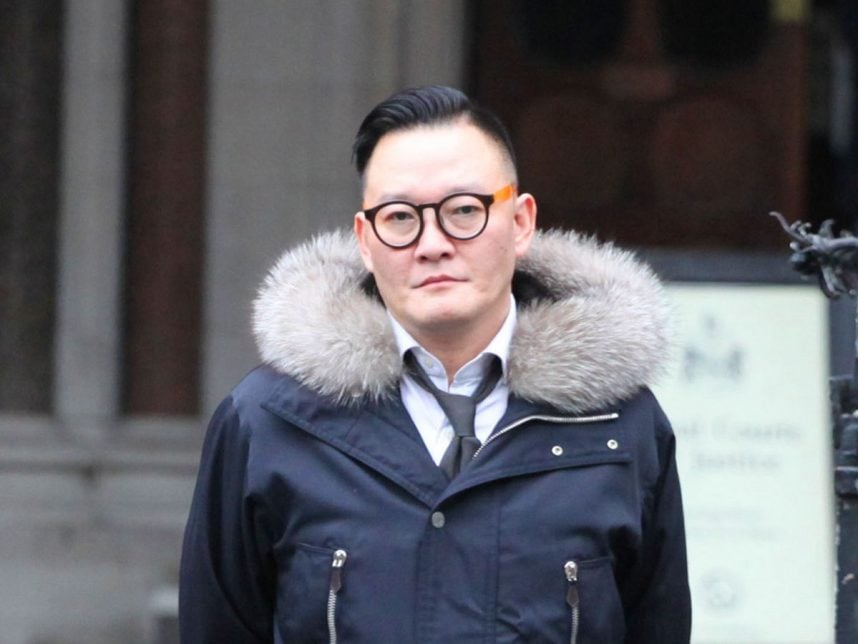 Lester Hui, owner of a popular nightclub and a longtime VIP member, visited the casino in February 2016 to celebrate Chinese New Year. He alleged that the VP of International Marketing at Aspinalls private members casino ordered a bottle of Maotai and suggested they play the drinking game "liar's dice." According to Hui, after losing the game and having to drink a shot, he became "blackout drunk."
Check Bounces and Allegations
Hui claimed that he had already consumed three and a half bottles of wine or champagne before consuming "at least four more shots and as many as 10" shots of the powerful distilled Chinese liquor. In just over 20 minutes, he lost $400,000, ultimately blowing £589,724 on that fateful night.
"I have a memory of the beginning of the evening, but after the games and drinking the Maotai, I was totally out," he told the judge, as reported by The Daily Mail.
Hui wrote a blank check to cover his losses, but it bounced, leading the casino to pursue legal action against him in March. Hui alleged that Aspinalls took advantage of his intoxicated state and should have prevented him from further gambling.
Drove Bentley Home
However, in a recent ruling, High Court judge Mr Justice Cotter determined that Hui "significantly exaggerated the amount of alcohol he consumed" and that the casino staff did not ply him with booze. According to the judge, there were no observable signs that Hui was too intoxicated to gamble. The fact that Hui managed to drive his Bentley home, as well as accepting an offer from Aspinalls to drive another Bentley on a frozen lake in Finland, further indicated that he was not "blackout drunk."
The judge ordered Hui to repay the debt, plus interest, as he found Hui liable for the losses. According to the judge, Aspinalls' staff had no reason to believe that Hui was too intoxicated to continue gambling.
It appears that Hui's attempt to blame his losses on the influence of "Chinese firewater" has been rejected by the court, leaving him responsible for his gambling debts.