Posted on: August 1, 2023, 06:49h. 
Last updated on: August 1, 2023, 06:49h.
Bettors in Ohio witnessed a slight increase in casino revenue while the sports betting sector experienced a summer slowdown. The Ohio Casino Control Commission recently released June figures, indicating a recovery in casino revenue with modest gains.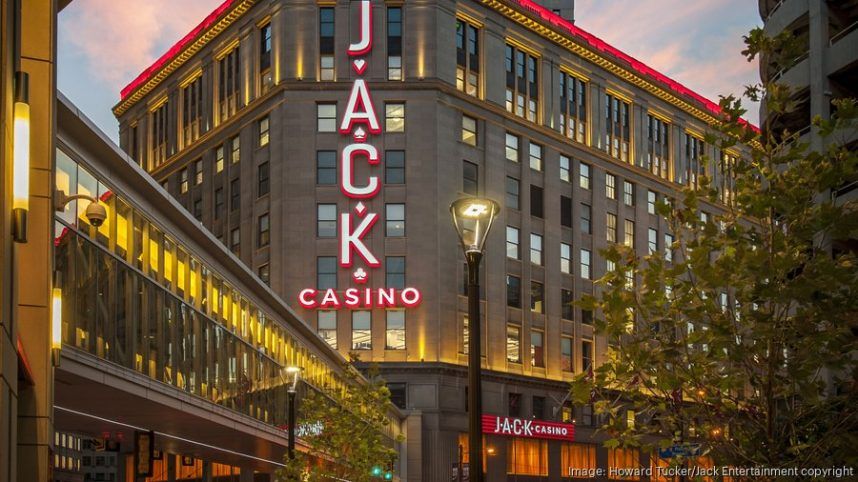 Casinos in Ohio reported over $82.8 million in taxable revenue for June, showing improvement compared to the previous month. May registered the lowest total for the year at just over $80 million, down from April's $86.4 million. In comparison to the same month last year, June's revenue of $82.8 million is higher than the $81.5 million recorded.
Ohio has four independent casinos that collectively generated over $512 million in taxable revenue in the first half of 2023, slightly surpassing the previous year's performance during the same period.
The four casinos in the state offer a variety of slot machines and table games, including blackjack. Additionally, there are seven racinos in Ohio, which are gambling establishments located at horse racetracks and can only provide slot machines. The racinos saw an increase in revenue from $107.7 million to $110.3 million.
Overall, Ohio's gambling establishments have performed better this year, reporting a total gambling revenue of $1.21 billion, an increase from $1.17 billion during the same period last year.
Slump in Ohio Sportsbooks
June marked the slowest month for sportsbooks in Ohio. According to the Ohio Casino Control Commission, the 18 online sportsbooks and 14 retail venues recorded a total handle of $362.1 million and combined revenue of $32.6 million. This represents a nearly 19% decrease in handle compared to May, with revenue down by over 43%.
Decreased activity in June is a common occurrence in states with legalized sports betting, potentially attributed to a slower sports calendar.
Ohio is still relatively new to the sports betting scene, having legalized it on January 1, 2023. The state gained national attention with figures well over $1 billion in the first month, along with promotional offers of nearly $320 million. However, promotional credits from online sportsbooks significantly dropped to $14.9 million in June.
Ohio's sports betting landscape is comparable to neighboring Pennsylvania, with both states following the top sports betting states of New York, New Jersey, Illinois, and Nevada.
Potential Momentum for Ohio Sports Betting
When looking at the first six months of this year, Ohio has reported impressive numbers overall. The state's total handle reached $3.82 billion, with revenue amounting to $539.4 million.
After a 10% tax rate, the state received about $54 million. However, starting July 1, the tax rate will double to 20% due to legislative and gubernatorial actions by Governor Mike DeWine (R). Additionally, the return of the NFL season is expected to bring back momentum to Ohio sports betting.
In June, online betting accounted for 96% of the volume at sportsbooks, with DraftKings and FanDuel being the dominant players in the market. FanDuel represented 34.5% of the total online bets, while DraftKings accounted for 33.7%.
In Ohio, Bet365 takes the third spot, followed by BetMGM, Caesars Sportsbook, and Barstool Sportsbook.
Fanatics Sportsbook, the newest player in Ohio, showed increased activity compared to the previous month. It is gradually gaining traction in the state in preparation for the upcoming football season.