Fanatics to Add Collectibles to its Sports Wagering Loyalty Platform
Posted on: August 18, 2023, 02:43h. 
Last updated on: August 18, 2023, 02:43h.
In a move set for the future, Fanatics plans to introduce collectibles, including Topps trading cards, to its sports wagering loyalty platform. The exact date of the addition has yet to be announced.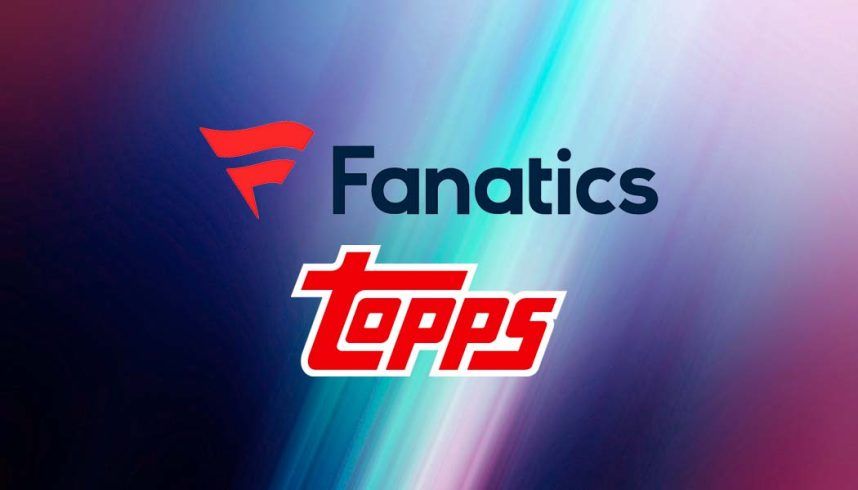 A spokesman for Fanatics informed Casino.org that collectibles will be included in the Fanatics Sportsbook rewards program in the future. Recently, the company launched its mobile betting application in Maryland, Massachusetts, Ohio, and Tennessee.
"The opportunity to acquire collectibles using FanCash will be added to the program in the future, but not upon launch in our four states," said the spokesman.
Currently, the FanCash loyalty program allows Fanatics sports betting clients to convert FanCash into bonus bets or merchandise at a one-to-one ratio. Bettors earn 1% on regular or straight wagers, 3% on parlays, and 5% on same-game parlays.
Fanatics Collectibles Could Be a Unique Wagering Reward
Bettors, whether they prefer sports betting, slots, or table games, appreciate customer loyalty plans. These programs have long been popular in land-based casinos, providing benefits to players who can accumulate points for use at brick-and-mortar establishments.
However, companies like DraftKings, Fanatics, and FanDuel don't operate land-based casinos. This indicates that they need to offer unique rewards to their customers. Fanatics is doing just that by allowing clients to redeem FanCash for apparel and merchandise. The inclusion of collectibles is a natural next step.
In January 2022, Fanatics acquired Topps Sports & Entertainment for $500 million, solidifying its position in the sports card industry. Fanatics also signed card deals with Major League Baseball (MLB), the NBA, and agreements with players associations for those leagues and the NFL Players Association (NFLPA).
Smart Move by Fanatics
Introducing collectibles to the FanCash program could prove to be a strategic move by Fanatics. It makes sense that collectors would have an interest in sports wagering, and the sports card segment is projected to reach nearly $99 billion by 2027. With its reach and brand recognition, Fanatics has the potential to dominate the sports collectibles market and appeal to both bettors and collectors alike.
"Fanatics Collectibles also holds partnerships with various international sports teams and leagues, as well as owners of other entertainment properties, granting them exclusive rights," the company stated. "Fanatics Collectibles recently announced Fanatics Live, which is expected to launch later in 2023 and will transform the digital shopping experience through personality-driven content and entertainment."
Fanatics holds licensing agreements with major leagues including Major League Baseball (MLB), the NFL, and the NBA, as well as the respective players associations, enabling them to produce digital and physical cards and collectibles. The founder of Fanatics, Michael Rubin, is an avid collector with decades of experience buying and selling sports cards.