Posted on: September 13, 2023, 11:27h.
Last updated on: September 13, 2023, 11:27h.
The MLB St. Louis Cardinals and other professional sports teams in Missouri are willing to financially support a statewide campaign to legalize sports betting through a referendum.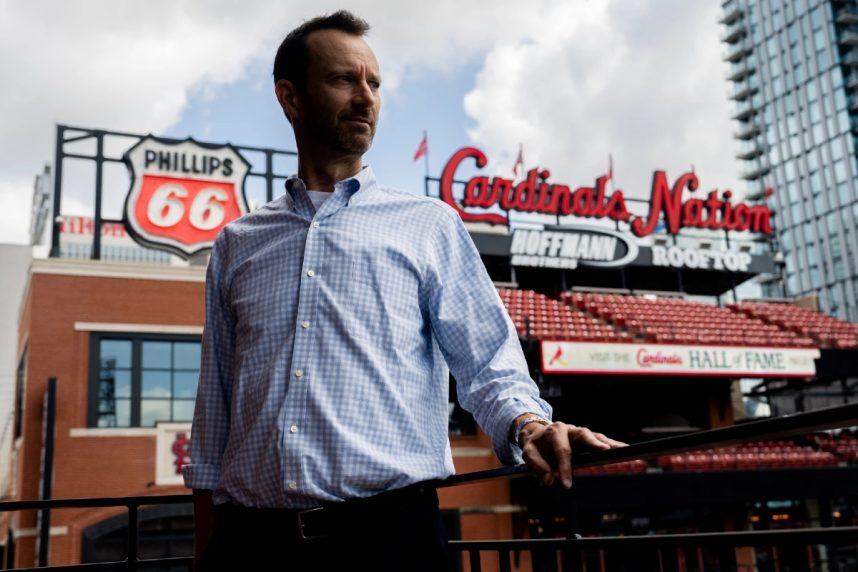 Missouri shares borders with seven states, six of which have already legalized sports betting. Only Oklahoma has not.
Several Missouri lawmakers have shown interest in joining the neighboring states by introducing or supporting sports betting legislation.
In 2022, Hoskins filibustered a sports betting bill despite House support. While Hoskins is not against sports betting, he believes that if the state expands gaming, a legal framework for "skill gaming" machines found in restaurants and bars should also be implemented.
The Missouri General Assembly has adjourned for the year and will reconvene in January 2024 in Jefferson City.
Efforts for a Referendum
The Cardinals and other professional sports teams in Missouri are taking matters into their own hands by seeking a sports betting referendum. The state's constitution allows citizens and groups to initiate legislation through a constitutional amendment via a referendum.
However, the referendum initiative process can be expensive. It requires crafting and submitting a petition to the state's attorney general. If the language is approved, the initiative backers must collect approximately 180,000 signatures to place the referendum on the next election ballot.
Cardinals President Bill DeWitt III, son of team owner William DeWitt, stated that the organization is willing to fund the sports betting initiative. Other states with legalized sports betting have seen increased fan engagement and interest for leagues and teams.
DeWitt says the Cardinals, NFL Kansas City Chiefs, MLB Kansas City Royals, and NHL St. Louis Blues are prepared to financially support the campaign.
We still hope to try to get something done in the legislature next year. But if not, we're prepared to go to the people directly," DeWitt said.
Along with the mentioned "big four" sports teams, MLS' Sporting St. Louis and the Kansas City Current in the National Women's Soccer League are also ready to contribute to the referendum effort.
Simple Majority Required
If the professional sports teams in St. Louis and Kansas City decide to initiate a sports betting referendum campaign and successfully collect at least 180,000 valid signatures from state residents, a simple majority would be required to amend the Missouri Constitution and permit sports gambling.
DeWitt mentions that the teams are in discussions with the Sports Betting Alliance, which includes BetMGM, DraftKings, FanDuel, and Fanatics, to draft the language for the sports betting referendum. Although the details are still being worked out, an initial draft suggests implementing a 10% tax on gross sports betting revenue. No mobile licensing fee has been recommended yet.
If sports betting becomes legal in Missouri, the teams want the ability to incorporate retail sportsbooks into their venues and partner with third-party online sportsbooks. The state's casinos would also be granted similar privileges under the referendum.