Posted on: August 2, 2023, 10:19h. 
Last updated on: August 2, 2023, 10:19h.
The English Premier League (EPL) is planning to prohibit sponsorships from betting and gambling companies, making it more challenging for gaming platforms to stand out. However, Stake.com is finding a way around these rules by leveraging its streaming platform, Kick, which recently signed a sponsorship deal with EPL club Everton.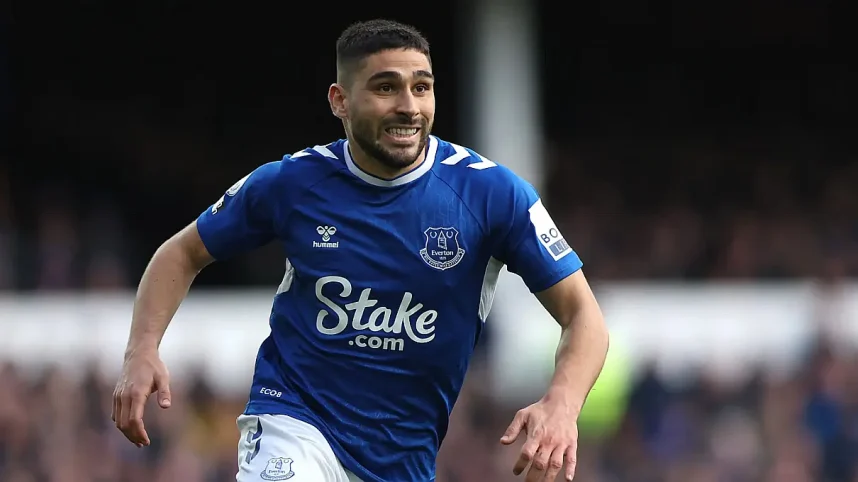 Kick, backed by Stake.com, will now be featured on Everton's official jerseys, allowing the platform to gain visibility through its association with the Premier League.
The Premier League is set to implement a ban on gambling sponsorships on the front of jerseys starting in 2026. It is expected that Kick's marketing team will employ innovative strategies to promote Stake.com and bypass the ban.
While Stake.com is already a sponsor of Everton, it will need to adapt to the new regulations. The platform recently attempted to sponsor Chelsea, although the deal was halted due to fan backlash.
Kick Partners with Everton in the EPL
According to a press release, Kick will become Everton's official sleeve partner and streaming partner on all of the club's digital platforms. It will also have a presence in various stadiums tied to the club, including Goodison Park, Walton Hall Park, and the Finch Farm training site.
We have signed a shirt sleeve partnership agreement with KICK, an innovative community-driven streaming platform.

— Everton (@Everton) August 1, 2023
Kick's logo will first appear on Everton's men's senior team's shirt sleeves during a preseason match against Sporting CP this weekend.
In celebration of the partnership, Kick and Everton will organize various events and initiatives aimed at bringing supporters closer to the club. The brand will also be featured on the sleeves of Everton's women's team and under-21 squad in the upcoming season.
By partnering with Everton, Kick is entering one of the most prestigious soccer leagues, aiming to attract both users and streamers to its platform.
This is evident from its emphasis on the 95/5 revenue split it offers content creators, compared to Twitch's 50/50 split. Additionally, Kick provides better opportunities for content creators to monetize their streams.
To highlight its advantages over other streaming platforms, Kick is making a bold statement by entering the world of elite soccer. The platform wants to establish itself as the top destination for streamers, leaving other platforms in its wake.
On the other hand, Everton can also benefit from this partnership by collaborating with popular content creators with the approval of Kick.
New Competition in the Streaming Industry
Despite Twitch's dominance as the leading streaming platform, Kick is making strides to catch up. It has seen significant growth, increasing its user base from five million to 12 million accounts between May and July.
However, Kick still has a long way to go as Twitch boasts 140 million accounts. Nevertheless, considering that Kick only gained traction in late 2022, its progress is promising.
In addition, a new streaming service called NASA+ will soon enter the scene, aiming to disrupt the industry further. The platform, developed by NASA, plans to broadcast live events, original videos, and more in an effort to attract viewers from popular platforms.