Posted on: August 29, 2023, 06:51h. 
Last updated on: August 29, 2023, 06:51h.
Embattled Australian casino operator Star Entertainment recently secured a significant win by preventing a major tax increase. However, the company, which has faced issues such as money laundering, continues to face challenges. Its latest revenue report reveals a loss of AUD2.4 billion (US$1.54 billion).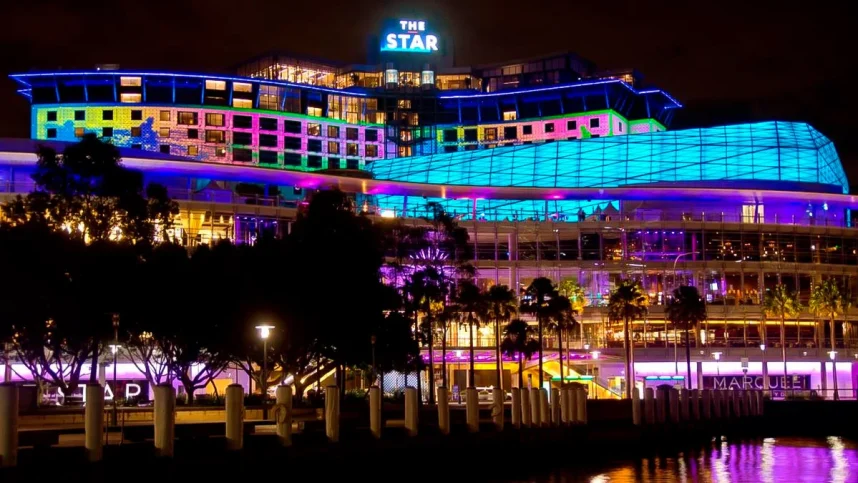 The company's loss during the fiscal year ending June 30 can be attributed to a write-down across its casinos. In response to investigations and penalties related to non-compliance with anti-money laundering regulations, Star Entertainment devalued The Star Sydney, The Star Gold Coast, and Treasury Brisbane by AUD2.17 billion (US$1.4 billion).
Additionally, Star disclosed several expenses that negatively impacted its bottom line. These expenses included AUD595 million (US$383.6 million) in legal fees, AUD54 million (US$34.8 million) in debt restructuring costs, and an additional AUD16 million (US$10.3 million) for redundancy costs.
Positive Revenue Growth Against All Odds
Despite the loss, Star achieved revenue growth of 22% during the fiscal year, reaching AUD1.86 billion (US$1.2 billion). This indicates a significant recovery from the previous year, considering the impact of COVID-19 on the gambling industry.
Star also reported a 34% surge in EBITDA (earnings before interest, taxes, depreciation, and amortization) to $317 million (US$204.37 million). This growth can be attributed to favorable circumstances compared to the previous year, as well as the industry's rebound following the pandemic.
Despite ongoing challenges, Star Entertainment continues to struggle in its operations at Star Sydney. Factors such as increased guest exclusions, operating restrictions, competition from Crown Sydney, and decreased customer spending have impacted the property's progress.
Nevertheless, The Star Sydney saw a notable 26% increase in revenue, reaching $984 million (US$634 million). The property's EBITDA also rose by 57% to $127 million (US$81.87 million).
On the other hand, the Star Gold Coast initially experienced promising growth driven by domestic tourism. However, momentum slowed down as international travel gradually resumed. The property's revenue and EBITDA increased by 20% to $509 million and $107 million (US$328.15 million and $68.98 million), respectively, compared to the previous year.
The Treasury Casino in Brisbane reported gross revenue of AUD375 million (US$241.76 million), representing a 15% increase. Once Star's new Queen's Wharf casino in Brisbane becomes operational, which is tentatively scheduled for early next year, the current venue will cease to exist in its current form.
Legal Disputes Surrounding Queen's Wharf
Star Entertainment announced today that its joint venture in the development of the Queen's Wharf complex has received a formal "adjudication application." Multiplex Constructions Qld Pty Ltd, the lead builder on the project, is dissatisfied with the progress of the development.
This latest legal challenge is separate from another claim made by Multiplex last week. The developer rejected a damages claim of nearly AUD360 million (US$231.7 million) for project delays. Multiplex also stated that it seeks AUD420 million (US$270.77 million) from Star's consortium to cover its expenses resulting from the delays.
The Brisbane Consortium, consisting of Star (holding 50%), Chow Tai Fook Enterprises Ltd, and Far East Consortium Ltd (each holding 25%), is the target of Multiplex's adjudication complaint, which argues for compensation from the group responsible for the delays.