Posted on: April 3, 2023, 04:43h. 
Last updated on: April 3, 2023, 04:43h.
Station Casinos recently announced that it is bringing non-fungible tokens (NFTs) to its Boarding Pass loyalty platform.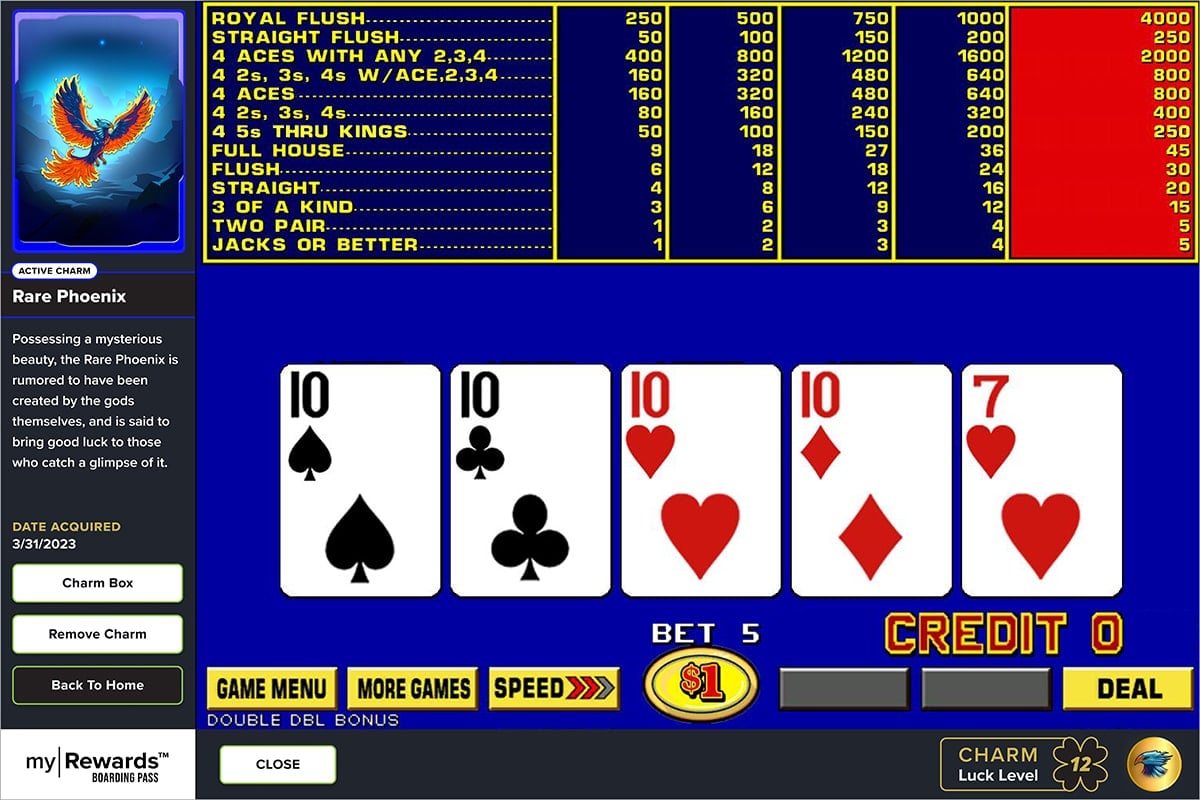 The STN Charms program is officially live and all Boarding Pass are enrolled. STN Charms include some level of personalization and there's even potential for members of the gaming company's loyalty program to make some money from the NFTs.
Upon carding-in, they will receive the debut shamrock Charm, a non-fungible token (NFT) displayed on the slot machine's service window. STN Charms™ provide guests with a new and innovative way to enhance their gaming experience with approachable and personalized NFT Charms that level up in luck as guests win. Players can also view their Charms on the STN Charms website, an online marketplace where guests can buy, sell and browse the catalog of available Charms," according to a statement issued by the casino operator.
Station Casinos is controlled by Red Rock Resorts. That Las Vegas-based company runs its namesake venue in Summerlin and the Green Valley Ranch in Henderson and multiple gaming properties under the Station brand throughout the Las Vegas area. The company also runs 10 Wildfire casinos, including seven in Henderson, according to its website.
Station Not First Gaming Company with NFT Exposure
NFTs, which soared to popularity in 2020 and 2021 only to see prices collapse last year, permeated the online gaming arena, but Red Rock is among the first operators to bring the concept to land-based casinos.
The NFT is an emerging digital asset class, and while it's possible that enthusiasm for digital collectibles and prices eventually rebound, many collectors still prefer something they can physical hold, store, or hang on their walls.
Much of the allure of NFTs from an investment perspective is assumed scarcity. Prices for readily visible or easily obtained NFTs now reside at rock-bottom levels. That might not affect STN Charms, but it could limit Boarding Pass members' ability to turn profits on their earned NFTs.
In the case of STN Charms, there's five levels of frequency appearance — common, uncommon, rare, epic and legendary.
"With multiple ways to earn Charms, guests can collect them all. New Charms will drop each month, and each Charm is distinguished in three ways: by category (lucky penny, shamrock, horseshoe, panda, etc.), by one of five rarities determined by their scarcity (common, uncommon, rare, epic, and legendary) and by luck level, which is the value associated with the guest's winnings while the Charm is active on the slot machine," added Station Casinos in the statement.
NFTs and Red Rock Demographics
Not surprisingly, NFTs are popular among younger investors and tech enthusiasts. How that jibes with the demographics of many Red Rock customers remains to be seen.
Particularly at Station Casinos, the average visitor tends to be somewhat older and may not be familiar with or interested in NFTs.
On the other hand, STN Charms could be well-received by bettors frequenting establishments such as Green Valley Ranch and Red Rock.
The charms can be displayed for good luck on slot and video poker machines.