Sports Betting News Update: Las Vegas Workers to Vote on Potential Strike
Updated: September 8, 2023, 01:43h.
A potential strike is on the horizon in Las Vegas as workers prepare to vote on the matter later this month. The Culinary and Bartenders Unions, which represent over 50,000 non-gaming staff members in the city's hotels and casinos, are currently engaged in contract negotiations with major chains but have yet to reach an agreement.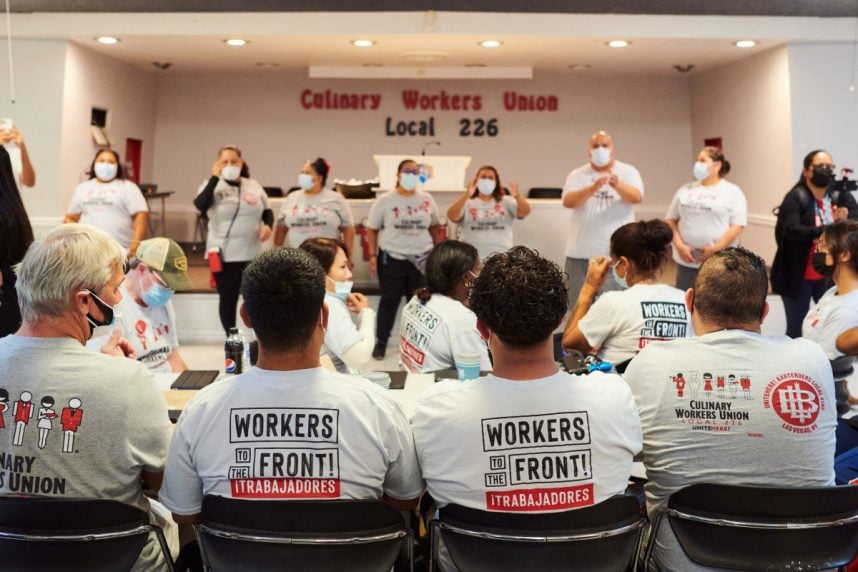 The unions are pushing for better wages, reduced workloads, and improved job security for their members. Despite the city's hospitality industry starting to recover, workforce reductions during the pandemic have increased the workload on employees. Negotiations are ongoing, but the unions aim to secure a fair contract that reflects the companies' record profits.
"We are negotiating for the best contract ever in the Culinary Union's history to ensure that one job is enough," said Ted Pappageorge, Secretary-Treasurer for the Culinary Union.
Labor Issues Nationwide
The potential strike in Las Vegas is part of a larger trend of labor actions across the country. Various unions in different sectors have engaged in strikes and negotiations, fighting for improved wages, benefits, and working conditions.
The Culinary Union has not had to strike recently, but the impact of a shutdown on the city's economy would be significant. In 1984, a 67-day strike by the union crippled the Las Vegas hospitality industry.
For the latest updates on potential travel disruptions, visitors and conference organizers can visit the website www.vegastravelalert.org.