Published: August 23, 2023, 02:56 AM.
Last updated: August 23, 2023, 02:56 AM.
Attention sports betting enthusiasts! Get ready for Super Bowl LVIII in Las Vegas from February 4-11, 2024. The NFL has made several exciting announcements about the events leading up to the big game, and you won't want to miss out!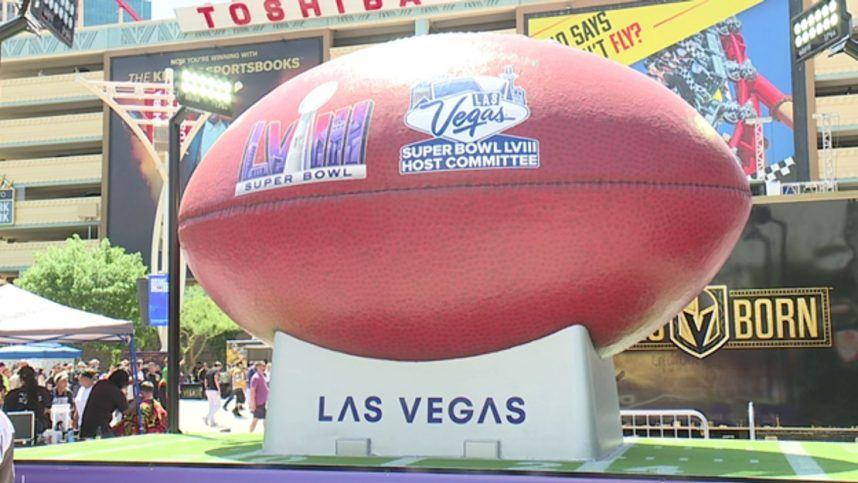 Don't miss the Super Bowl Opening Night celebration at Allegiant Stadium on February 5, 2024. This exciting event is open to all fans and will feature press conferences with players and coaches. Get your tickets for only $30 on SuperBowl.com in December!
For more NFL action, check out the Super Bowl Experience at the Mandalay Bay Convention Center from February 7-10, 2024. This interactive football theme park offers fans the chance to meet players, play games, and see the Vince Lombardi Trophy and Super Bowl rings. Tickets for this thrilling event will be available on SuperBowl.com in December.
If you're in Las Vegas during game week, make sure to visit Caesars Palace, the NFL's home base. Don't miss the exclusive Super Bowl Breakfast on February 10, 2024, from 8-10:30 a.m. PT. This private event has been a tradition since 1988 and is a must-attend for football fanatics! Purchase your tickets or become a sponsor on the Super Bowl Breakfast website.
Calling all foodies! Experience the Taste of the NFL on February 4, 2024, at the Keep Memory Alive Events Center. Enjoy a curated tasting menu by celebrated chefs like Andrew Zimmern, Carla Hall, Tim Love, Lasheeda Perry, and Mark Bucher. This star-studded dinner event will also feature appearances from over 30 NFL legends. Grab your tickets for $1,200 through Ticketmaster, and support GENYOUth, a nonprofit organization focused on promoting healthier school communities.