Responsible Gaming Education Month Empowers Gamblers
Posted on: September 5, 2023, 01:09h. 
Last updated on: September 5, 2023, 01:09h.
September marks the annual Responsible Gaming Education Month (RGEM), an initiative led by the American Gaming Association (AGA) to promote gaming literacy and consumer education.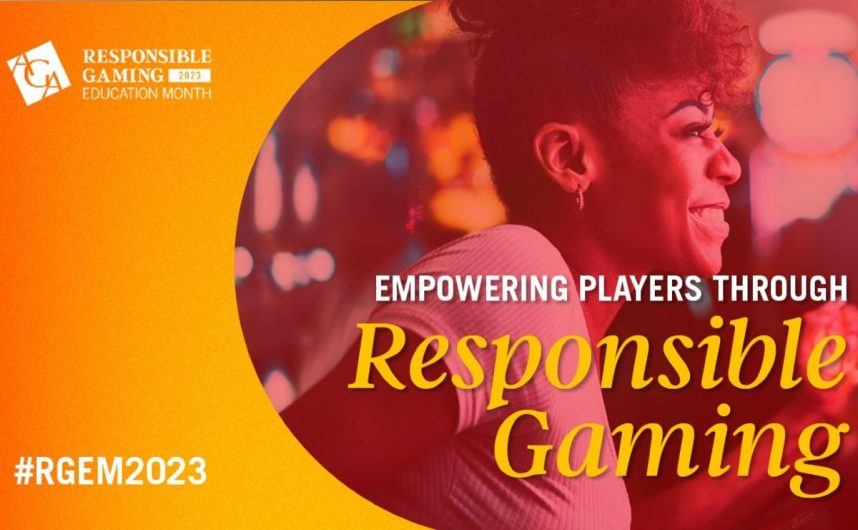 The AGA recently commissioned a study by YouGov, a UK-based market research and data analytics firm, to gauge the awareness and effectiveness of responsible gaming resources among US gamblers.
The survey, which included 2,018 US adults who gambled in 2022, revealed that 84% of respondents are aware of a responsible gaming program. Among those who specifically engage in sports betting, awareness increases to 91%.
"Our industry's success is based on earning customer trust, providing safeguards for responsible gaming, and implementing tools that our customers engage to bet responsibly," said AGA Vice President, Responsibility Cait DeBaun. "Today's data shows our united effort to elevate responsible gaming is clearly resonating with players and shaping a safer gaming landscape."
As gaming expands across the US, responsible gaming becomes increasingly important. With commercial and tribal casinos operating in 44 states, sports betting legal in over 30 states, and iGaming live in six states, the need for responsible gaming resources is crucial.
In addition to RGEM, the National Council on Problem Gambling designates March as its annual Problem Gambling Awareness Month.
Effective Programs and Tools
All states with legalized commercial casinos require operators to provide or fund resources for players struggling with problem gambling. The YouGov study found that over three quarters of gamblers believe these responsible gaming programs provide effective treatment for those in need.
An example is Pennsylvania, the second-richest gaming state in the US after Nevada. The Pennsylvania Gaming Control Board operates responsibleplay.pa.gov, a website offering various programs to help problem gamblers. This includes an online tool to assess gambling problems and information on seeking help.
Most states also offer self-exclusion options, allowing gamblers to voluntarily ban themselves from brick-and-mortar casinos, iGaming, sports betting, and video gaming terminals (VGTs).
"Responsible gambling is a top priority for the Pennsylvania Gaming Control Board," said Kevin O'Toole, PGCB executive director. "The Board's Office of Compulsive and Problem Gambling works diligently to provide assistance to individuals who are unable to keep their gambling at a responsible level."
Furthermore, most responsible gaming programs are available at no cost or at a low cost.
Popular Tools for Responsible Play
According to the AGA study, the gamblers surveyed reported that various responsible gaming resources have helped them limit their play:
85% found deposit limits to be an effective way to encourage responsible play.
78% appreciated the use of time limits.
77% found betting limits to be a useful tool for responsible participation.
"Learning about odds, randomness, and how the games work helps you make informed gambling decisions," asserts the GameSense website.