Posted on: April 17, 2023, 08:29h. 
Last updated on: April 17, 2023, 08:52h.
Human trafficking in Southeast Asia remains a huge problem, but a concerted effort is underway to stop it. The efforts are paying off, with a man from Taiwan who sold unwilling victims to casinos and other businesses in Cambodia on his way to prison.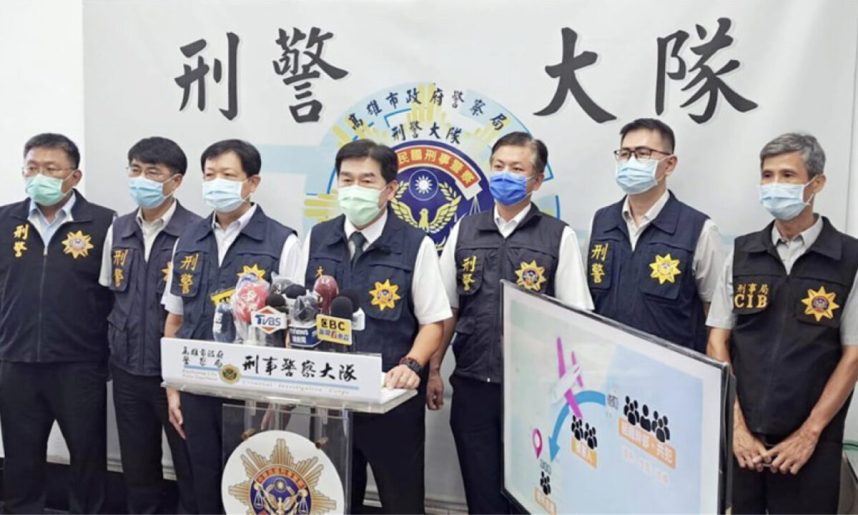 Lee Chen-hao allegedly headed up an international criminal gang that sent people into forced labor throughout the region, according to the media outlet Bangkok Post. The victims had unwittingly accepted high-paying jobs abroad, only to find out that it was all a scam.
By posting job vacancies on social media, the criminals had no trouble finding new targets. Since November 2021, they had tricked dozens of people into accepting customer service jobs that didn't exist. Many victims, and thousands more, according to various media reports, are still missing today.
Tales Of Cruelty
As the victims arrived in Cambodian cities like Phnom Penh and Sihanoukville, they were immediately jolted into the scary reality that would become their new lives. The businesses – some were illegal online casinos, others were online fraud operations – took their passports and locked them away.
The individuals worked long hours with no breaks. They had to meet outrageous targets on the job and those who didn't were beaten to set an example for the others.
They couldn't make phone calls or send emails to anyone without someone spying on them to make sure they didn't try to hatch an escape plan. Other scandals showed the tight controls didn't always work, though, and there have been cases of mass escapes. Some of these have ended in disaster.
By the time the police finally moved in and arrested Lee, he and his gang allegedly trafficked at least 88 people out of Taiwan and into Cambodia. Each person was worth around $17K to gangs in Cambodia, according to media reports.
In a large-scale joint effort last year, authorities were able to rescue 22 people before later helping another 30 find freedom. The fate of the others is still unknown. Sometimes, Lee and his gang sold underperforming workers to other gangs, and their trails ended there.
Throughout the investigation that followed, prosecutors continued building their case, adding new evidence from the victims and witnesses. Finally, Taiwan charged Lee and eight accomplices with human trafficking, money laundering, and other crimes.
Dropping the Gavel
Lee professed his innocence repeatedly in court, as did three unidentified members of his gang. The other five accepted their roles in connection with some of the charges but denied they participated in the sale or transfer of individuals.
The court didn't buy it and closed the case after releasing the verdict. Lee will spend 18 years in prison while the others received sentences of anywhere from 11 to 16 years, depending on the level of their involvement.
While the arrests and sentences will take these criminals off the streets, their absence will likely only create a short-term void that is easily filled. Taiwan believes Lee and his accomplices are part of the Bamboo Union, reportedly one of the largest triads in Taiwan.
The gang is believed to have at least 20K members, mostly Chinese. They make their living off extortion, drug and human trafficking, and prostitution, and have no problem killing anyone who gets in their way.
The Bamboo Union believes it's part of some type of political party, not a triad or a gang of thieves, supporting change in Taiwan. One of its main leaders, Chang An-lo, is the founder of the Chinese Unity Promotion Party in Taiwan.
According to the Associated Press, Chang rose to power off drugs and human trafficking and received backing from China. At one point, he even lived in Las Vegas to oversee the organization's illegal activity in Sin City and California.
That was almost 60 years ago, and the organization is still strong today. As a result, it knows how to recover and keep its operations going.