Posted on: July 25, 2023, 06:31h. 
Last updated on: July 25, 2023, 06:31h.
Thai police have detained 14 people connected to an online gambling site believed to have been used by the alleged female serial killer Sararat "Am" Rangsiwuthaporn.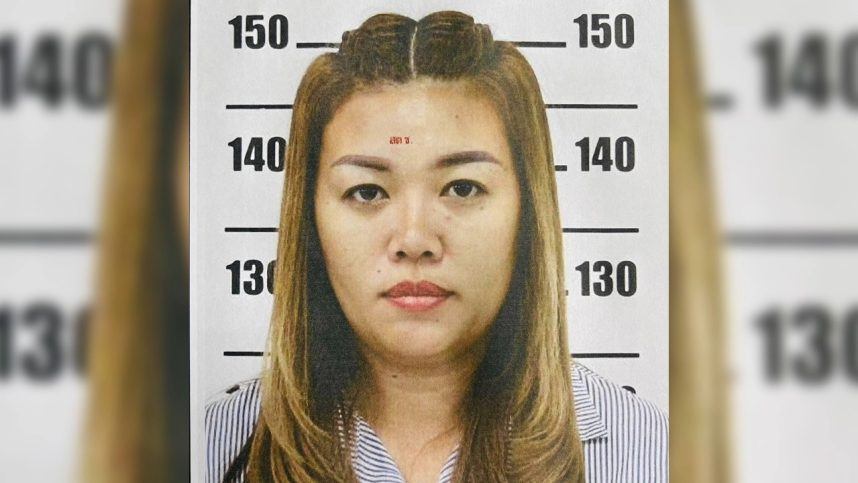 Sararat, 36, who was four months pregnant when she was arrested in Bangkok in April, is accused of murdering at least 15 people by cyanide poisoning in order to steal their money. Prosecutors believe her motive for the killings was a gambling addiction.
Investigators discovered that Sararat had spent 78 million Bhat (US$2.3 million) over a span of three years on an illegal online gambling site called Fun88, sometimes gambling up to 10 million Bhat (US$290,000) per day. Deputy police commissioner Surachate Hakparn described her online gambling debts as "massive."
When the Fun Stops
On Friday, police announced that they had charged the 14 alleged employees of Fun88 with organizing gambling and money laundering. Warrants have been issued for 21 suspects, and seven of them are currently at large. Online gambling is against the law in Thailand.
The case of the pregnant serial killer has captivated the country. If convicted, she would become one of the most prolific murderers in Thailand and could face the death penalty.
Public interest in the case has been heightened by the fact that Sararat is the wife of a high-ranking police officer, Lt. Col. Vitoon Rangsiwuthaporn. Sararat was connected to the police community, and three of her victims were senior female police officers.
Vitoon was indicted last week, along with Sararat's lawyer, Tannicha Aeksuwannawattana. Both are accused of aiding Sararat in avoiding punishment by destroying or concealing evidence.
These charges pertain to the alleged murder of Siriporn Khanwong by Sararat in Ratchaburi province on April 14.
Slipping Cyanide
Prosecutors believe that the killings began in 2015 and occurred across several provinces, with the majority taking place in west Bangkok. The victims were affluent individuals in their 20s and 30s. According to the prosecutors, Sararat's modus operandi was to befriend them and then slip cyanide pills into their food or beverages. At times, she allegedly presented the poison as herbal medicine.
Sararat was arrested after Siriporn's death. It was discovered that the two had traveled together from Bangkok to Ratchaburi to participate in a Buddhist protection ritual.
75 Charges
When Siriporn suddenly collapsed and died, Sararat fled the scene instead of assisting bystanders. During a search of Sararat's residence, police found a bottle of cyanide, and an autopsy determined that traces of cyanide were present in the victim's body. Additionally, cash, two phones, and a designer bag belonging to the victim were missing. Subsequently, other witnesses came forward to report suspicious deaths of their relatives after they had encountered Sararat. One woman claimed to have become ill after ingesting "cough medicine" provided by Sararat shortly after loaning her money.
Sararat faces 75 charges, including multiple counts of premeditated murder, theft, and food adulteration.
In late June, it was reported that she had lost her unborn child.