Posted on: July 14, 2023, 07:28h. 
Last updated on: July 14, 2023, 07:28h.
This past Wednesday, authorities in Thailand apprehended a man at Don Mueang International Airport in Bangkok. The individual, Weera "Boy" Namsup, had been wanted for his involvement in an online gambling scheme and had fled the country to avoid arrest.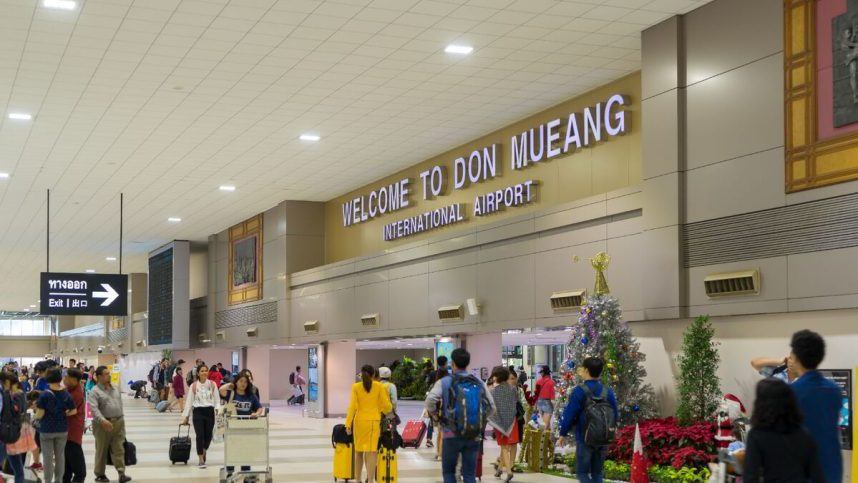 Boy was apprehended by a specialized task force with the Thai Immigration Bureau upon his arrival at 1:30 am. He was allegedly a major player in an operation that yielded approximately THB140 million (US$4 million).
This case is part of a larger investigation into gambling-related crimes in Thailand, including police corruption.
Trip Home Ends Poorly
Boy was traveling from Singapore to Bangkok on Thai Lion Air flight SL-105, which landed at Don Mueang airport at 10:30 pm the previous night. Immigration officials either discovered his presence on the flight or identified him during an airport security check.
Upon identification, he was escorted to the police department's office at the airport. Despite his protestations of innocence, Boy was arrested. These same denials were made publicly before his escape from the country last month.
After his arrest, Boy was transferred to the Khu Khot Police Station for further interrogation and will remain in custody.
Boy successfully eluded authorities a month ago, with Thai immigration officials verifying his departure from the country just days before the arrest warrant was issued. He fled to Singapore on June 17, narrowly escaping capture.
Investigators believe Boy played a major role in an extortion scheme targeting illegal online gambling in Thailand. The operation involved forcing gambling operators to pay in order to avoid police intervention.
It remains unclear why Boy chose to return to Thailand, knowing that he would be flagged during immigration checks.
Boy Didn't Act Alone
Simultaneously with Boy's arrest, warrants were prepared for the arrest of three other individuals believed to be involved in the scheme. Veera Nasab, his wife, and Phisit Nakhisornpanee are currently being sought by law enforcement and face charges of corruption and theft. However, they allegedly fled to a neighboring country on June 13 following a tip from a police source.
This tip provided further evidence of the alleged involvement of police officers in assisting the group. Last month, the Bangkok Post reported that eight senior officers were implicated in the scheme, either accepting bribes or using their positions to extort payment from illegal gambling operators.