Posted on: August 14, 2023, 07:59h. 
Last updated on: August 14, 2023, 07:59h.
Thailand Faces Challenge of Dealing with Fake and Negligent Cops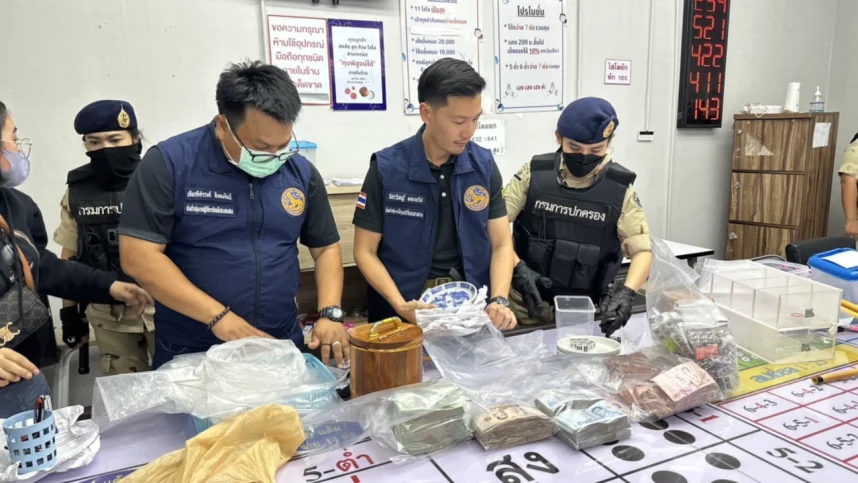 A crackdown is underway in Thailand to address the issue of real cops turning a blind eye to illegal casinos. Five top-ranking police officers have been reassigned after failing to take action against an illegal casino, highlighting the need for better law enforcement in the country.
Under their supervision, several gambling dens escaped punishment. However, a recent complaint prompted authorities to take action against these negligent officers. The complaint involved the 89 CLUB, a notorious casino in central Thailand's Muang district.
Illegal Casino Uncovered
The authorities raided the 89 CLUB and uncovered its illicit operations, which were happening in plain sight. The casino, with a capacity for 300 customers, had only one exit, potentially posing a safety hazard.
The 89 CLUB offered a variety of gambling options, including Dragon Tiger card games, Hi-Lo, and baccarat. While exact numbers are unknown, it is believed that at least 100 people visited the casino daily.
To maintain security, the casino had an extensive surveillance system with strategically placed CCTV cameras. Additionally, anyone entering the establishment had to surrender their phones or mobile devices.
During the raid, law enforcement apprehended 104 individuals, including croupiers and patrons. They also seized a significant amount of cash, gambling equipment, and vehicles.
All 104 individuals and the seized evidence were taken to a local police station. The accused face various charges related to their involvement in illegal gambling.
Another location mentioned in the complaint was the Phattarawan Snooker Club, also in the Muang district, which reportedly operated as a gambling hall. However, it is unclear if a raid was conducted on the property.
Taking Action Against Negligent Officers
Kanchanaburi province's Chief of Police, Thawatchai Pongwiwattanachai, expressed concern over the tarnished image caused by these illegal establishments and negligent cops. As a result, he has ordered the five ranking officials to be reassigned to "non-executive roles."
This move serves as a message to fortify the police force against illegal activities and prevent officers from engaging in any illicit undertakings.
In addition to addressing negligence within law enforcement, Thailand is considering expanding legalized gambling as a means to improve its image. However, the legislative discussions surrounding this topic have been ongoing for two years with limited progress.