Posted on: July 28, 2023, 10:22h. 
Last updated on: July 28, 2023, 10:22h.
The Australian greyhound trainer whose kennel is at the center of an animal cruelty investigation was once caught on camera allegedly "stimulating" a dog before a race.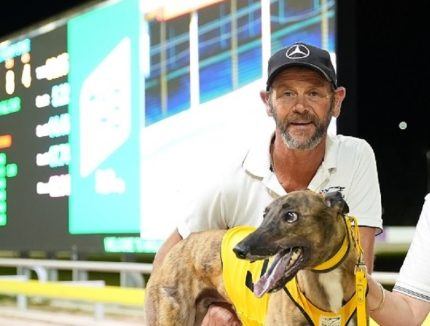 In 2016, Tony Rasmussen was seen in Sky Racing footage handling a dog named Crisis Bale "in the vicinity of its genital region," according to a subsequent inquiry by Racing South Australia (SA).
Some commentators at the time suggested the action was designed to make the dog run slower. Sure enough, Crisis Bale underperformed in the race at Angle Park.
Slap on the Wrist
Rasmussen pleaded not guilty to misconduct charges in connection with the incident. Racing SA stewards "deemed his actions to be improper" and found him guilty of violating Greyhound Racing Rule 86(o), which states:
 An offence is committed if a person (including an official) … has, in relation to a greyhound or greyhound racing, done something, or omitted to do something, which, in the opinion of a Controlling Body or the Stewards: (i) is corrupt, fraudulent, or dishonest; (ii) constitutes misconduct or is negligent or improper…
Rasmussen was fined $1000, with $250 suspended for a period of two years on the condition he did not reoffend. The police were not involved because they considered it a matter that was being dealt with internally by Racing SA.
Shocking Footage
Rasmussen was described by Racenet.com this week as "South Australia's premier trainer." His star dog, Victa Damian, has won 14 of its 24 appearances this year.
But shocking drone footage emerged this week taken from above Rasmussen's kennel compound near Adelaide. Purportedly filmed by a whistleblower and passed to the Australian Broadcasting Corporation (ABC), it showed an unidentified man repeatedly kicking and punching dogs, including puppies, as well as dragging them by their hind legs.
The footage was filmed over a 17-day period in June and early July this year, according to ABC.
New Charges Filed
On Friday morning Racing SA announced it had charged Rasmussen and his wife, Lisa Rasmussen, with a dozen racing offences in relation to the footage.
After viewing the video, SA Premier Peter Malinauskas announced this week there would be an independent inquiry into the industry. But in a statement to Casino.org Thursday, Carey Thiel, executive director of Grey2K USA Worldwide, questioned why Rasmussen was still working in the industry at all.
This is not the first time Tony Rasmussen has been implicated in the abuse of greyhounds. In fact, he was found guilty in 2017 of sexually abusing a greyhound before a race. He was given a $1,000 fine for that repulsive act, which was a slap on the wrist," Thiel said.
"If South Australian Premier Peter Malinauskas is serious about getting to the bottom of this case, he should start by finding out why Greyhound Racing SA allowed a known greyhound abuser to continue to work in the racing industry for years after he was caught," Thiel added.