Posted on: November 8, 2023, 12:16h. 
Last updated on: November 8, 2023, 12:16h.
Taylor Swift, despite irking some NFL fans, is becoming a focal point of the 2023-24 regular season.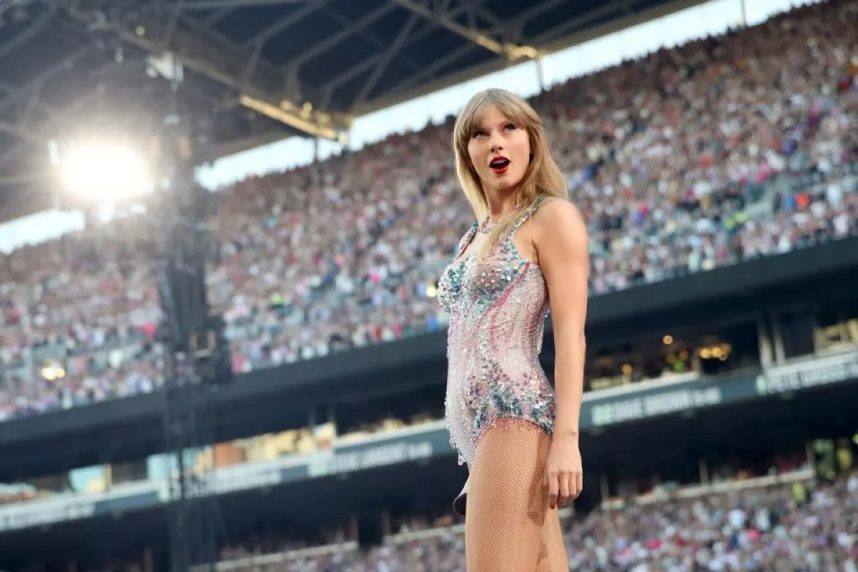 Despite the backlash, sportsbook reps say that the media frenzy around Swift attending her boyfriend Travis Kelce's Kansas City Chiefs games has boosted betting activity. Christian Cipollini, trading manager at BetMGM, told Casino.org that the "Swift effect" is real and fueling increased sportsbook engagement.
"The Taylor Swift effect is definitely real and even bettors can't shake it off," Cipollini said, referencing one of her hit songs, "Shake It Off."
"When she is rumored to attend a game the number of bets placed on Kelce's player props have a notable increase," Cipollini explained.
With Swift in attendance, the Chiefs are 5-0 and 4-1 against the spread, something not necessarily beneficial to BetMGM and other books. BetMGM data shows that the Chiefs have garnered the most bets and generated the most money through the first half of the regular season.
The sportsbook's biggest NFL payout this season occurred this past weekend when a bettor wagered $394,000 to win $358,540 on the Chiefs spotting the Miami Dolphins 1.5 points. The Chiefs won by seven.
Oddsmakers Report Strong First Half
Though the Chiefs have cost the book some money, Cipollini said the first half of the NFL regular season has been a success for BetMGM.
It has been a great NFL season so far at BetMGM," Cipollini said. "Favorable outcomes in primetime games and unders hitting at a high rate are the main factors in making this season a success for the sportsbook.
Player props, Cipollini added, continue to gain in popularity. No player has fueled more such bets than Kelce.
Parlays also continue to expand their reach. Parlays allow bettors to combine several bets into one, with longer odds but richer potential payouts. Sportsbooks love parlays, though they can be costly when they hit.
BetMGM recently paid a $149,564 win on just a $50 bet on a 15-leg NFL parlay during week eight.
The 15-leg parlay included the following:
Vikings moneyline (-120)
Dolphins moneyline (-400)
Jets moneyline (-166)
Titans moneyline (+115)
Cowboys moneyline (-303)
Panthers moneyline (+150)
Saints moneyline (-131)
Eagles moneyline (-303)
Jaguars moneyline (-135)
Seahawks moneyline (-212)
Bengals moneyline (+170)
Ravens moneyline (-500)
Broncos moneyline (+280)
Chargers moneyline (-500)
Lions moneyline (-384)
Futures Action
Cipollini says BetMGM has experienced a 26% year-over-year increase in NFL bets. After the chiefs, the Philadelphia Eagles are responsible for the most tickets and handle.
Looking ahead, the San Francisco 49ers (13.7%), Buffalo Bills (9.8%), and Chiefs (9.4%) are the most-bet teams to win the Super Bowl at BetMGM. Kansas City has the shortest odds of winning the big game, which will be played in Las Vegas for the first time, at +475. Philly is next at +500, and the 49ers are third at +600.