Posted on: September 8, 2023, 10:04h. 
Last updated on: September 8, 2023, 10:04h.
Atlantic City Sets Its Sights on Becoming a Premier Fall Destination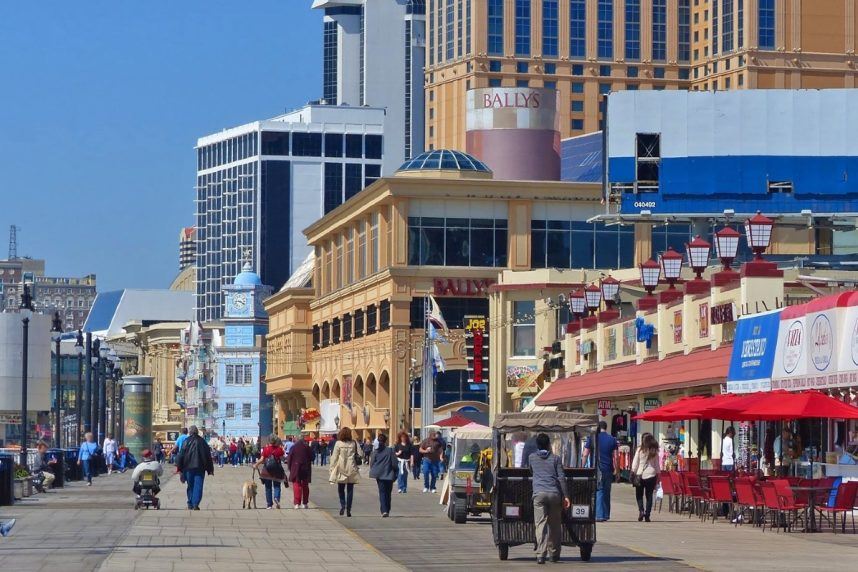 The Casino Association of New Jersey (CANJ) is urging families and travelers to consider Atlantic City as their go-to fall getaway destination.
According to Mark Giannantonio, president of CANJ and Resorts Casino Hotel, fall in Atlantic City is just as exciting as the summer season, offering a range of experiences for visitors to enjoy.
Whether you're indulging in Atlantic City's exceptional cuisine during Restaurant Week, catching a football game at one of our casinos, or attending a conference and taking in a show, Atlantic City has something for everyone," Giannantonio emphasized.
Notable events coming to Atlantic City this fall include Restaurant Week from October 1-6 and the Atlantic City Marathon on October 22, featuring an oceanfront running route.
Additionally, major conferences such as the 2023 New Jersey Education Association (NJEA) Convention from November 5-11 and the 2023 New Jersey League of Municipalities Annual Conference from November 14-16 are expected to attract out-of-town visitors.
Atlantic City Casinos Experience Growth in Gaming Revenue
Atlantic City casinos have seen a 2.3% increase in gross gaming revenue (GGR) from January through July of this year, totaling over $1.64 billion. This marks a $36.5 million increase compared to the same period in 2022.
However, despite the growth in gaming, casino profits in Atlantic City have declined by nearly 17% in the first two quarters of 2023. Only Bally's, Caesars, and Ocean have managed to improve their bottom lines compared to 2022.
Higher operating costs due to inflation and increased competition for workers have impacted profit margins. The busy third quarter, encompassing July, August, and September, could help reverse this trend, but it relies on the casinos maintaining high occupancy rates post-Labor Day.
From January to June, hotel occupancy rates for the nine Atlantic City casinos and their 15,518 guestrooms averaged at 70%. While this is a slight increase from the same period in 2022, the average nightly rate only rose by $3, reaching $166, or 1.8%.
Meanwhile, according to the US Consumer Price Index, inflation has risen by 4% over the past 12 months.
New Attractions and Entertainment in Atlantic City This Fall
Atlantic City casinos are unveiling exciting new offerings to attract both returning and first-time visitors.
One standout is the new Bally Bet Sportsbook, featuring a 25-foot-wide LED video wall. Additionally, Bally's, which recently underwent a $100 million renovation, will host live championship boxing in its upgraded showroom on September 29.
The Golden Nugget is hosting the Atlantic City In-Water Boat Show, allowing attendees to explore the latest yachts, cruisers, and sport fishing boats.
Atlantic City is also welcoming a lineup of A-list entertainment this fall. Hard Rock, known for its top acts, will feature performances by Machine Gun Kelly, Zac Brown Band, Foreigner, and The Doobie Brothers.
Other notable performances include The Beach Boys at Caesars, Boyz II Men at Borgata, and Duran Duran, Evanescence, Chicago, and Ashanti & Ginuwine at Ocean.
Beyond the concerts, Atlantic City is a haven for comedy. This fall, the city will see performances from John Mulaney, Jon Stewart, and Pete Davidson (appearing together), Trey Kennedy, Nikki Glaser, Tracy Morgan, and Nate Bargatze.
For more information on these events, click here.