Posted on: July 26, 2023, 04:45h. 
Last updated on: July 26, 2023, 04:51h.
BetMGM's financial performance may lead MGM Resorts International (NYSE: MGM) to reconsider acquiring Entain Plc (OTC: GMVHY), despite the previous reluctance of the former's management team.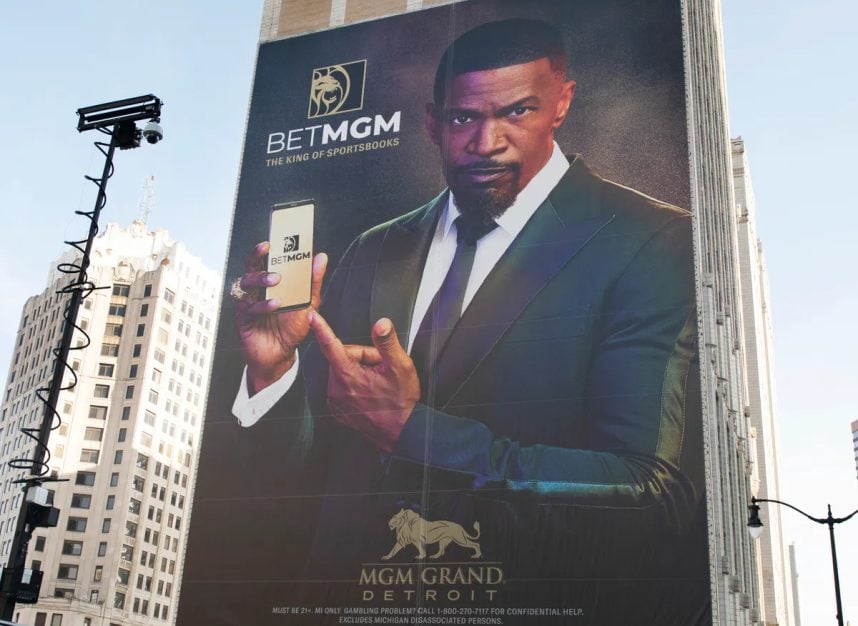 The iGaming and online sportsbook operator released a financial update on Wednesday, revealing positive earnings before interest, taxes, depreciation, and amortization (EBITDA) in the second quarter. It is expected to maintain EBITDA positivity in the latter part of 2023. The self-sustainability of BetMGM in the near future, without the need for additional investments from its joint venture partners, further fuels speculation that MGM may pursue Entain once again.
In a note to clients on Wednesday, Jefferies analyst James Wheatcroft suggested that MGM could make another attempt to acquire Entain as early as next month. He stated that the current offer for the owner of Ladbrokes, which was deemed inadequate in early 2021, would value the company at $29.68 per share today. This exceeds the US closing price of $17.69. While Entain is primarily listed in London, it trades over-the-counter in the US.
MGM executives have expressed disinterest in bidding for Entain again, but they have indicated a desire to have full control over BetMGM.
BetMGM's Strong Financial Performance
Although it trails behind competitors FanDuel and DraftKings (NASDAQ: DKNG) in terms of online sports wagering market share, BetMGM continues to deliver impressive financial results.
"Our financial guidance for the year remains on track – we expect to deliver $1.8 to $2.0 billion in full year revenue, as well as to be EBITDA positive in the second half of 2023," said CEO Adam Greenblatt in a statement.
In the first half of this year, BetMGM achieved a 25% growth in same-state net revenue and a 65% increase in per-player revenue for clients acquired in 2021 or earlier. With recent expansions into Massachusetts, Ohio, and Puerto Rico, BetMGM is now operational in 26 jurisdictions, covering 46% of the US adult population.
With a first-half iGaming market share of 27%, BetMGM stands as one of the industry leaders. In sports betting, the operator boasts an 11% market share, which increases to 13% in markets where it was operational from day one.
Feasibility of an MGM-Entain Buyout
While it remains uncertain whether MGM will make another offer for Entain or if it will acquire Entain's stake in BetMGM, certain facts remain. Firstly, speculation regarding this matter continues to circulate.
Secondly, an outright acquisition of Entain will come at a substantial cost. The owner of Coral currently has a market capitalization of $10.17 billion, and any potential acquirer would need to make a higher offer to initiate negotiations. Furthermore, Entain has been active in acquiring smaller European gaming companies, which any interested buyer must evaluate.
Other certain factors include MGM's strong financial position, which allows for significant deals, and the announcement of its second-quarter results on August 2. This may present an opportunity for management to discuss future plans for BetMGM.